Usually, we are not of those that come back with the luggage full of souvenirs, not even close. In fact, in most of our trips, we only bought the traditional magnet, some spices, tea, a pot or a keychain. The only country up until now from which we brought with us more than this was Jordan, but this is another story, for another time. And then we went to Cuba. I don't really know what happened there, when or why, but we almost had to leave things behind in order for the souvenirs to fit in the luggage. Were they cheap? Most of them not that cheap, but we still spent far less than we expected while in the country. This being said, what are the souvenirs that you can and might want to bring back from Cuba?
Cuban Cigars
No need for presentation. Cuban cigars are known worldwide. Even if we don't smoke, we still had to test them and also bought some as gifts and to fool around at home. You can buy cigars in government stores, in a supermarket, on a tobacco farm or from the locals. As per the quantities, you can take home 20 unsealed cigars, even crafted. However, I've heard of people doubling it by putting 20 in the hand luggage and 20 in the checked in luggage. If you are leaving Cuba with more than 50 cigars, or two boxes, you might be asked for the invoice by the Cuban customs officials. We had 59 cigars together and nobody asked us anything.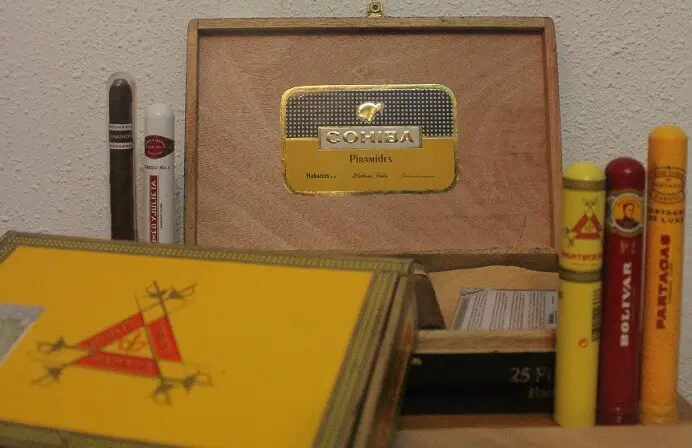 In government stores
The most known ones are Cohiba, Fidel's favorite, Montecristo, Partagas, Bolivar, and Romeo y Julieta. Unfortunately, they are very expensive, like 15-20 $/Cohiba or 6-7$/Montecristo. The cheapest is Guantanamera, but it's also seen by the locals as having a lower quality. You can buy only a piece or an entire box. If you buy them by the piece, you might want to buy them in tubes, as they keep their flavors longer like this. And they also make for nice souvenirs.
At a local farm
At a tobacco farm, you can also learn how the cigars or puros cubanos are made. Some farmers like to dip them in honey first, which we tried and liked more. What I didn't like was that they lie to you. At the farm that we visited in Viñales, they told us that the cigars they made were just like Montecristo no. 4, but they were not allowed to label them and that in a government store one would cost 15$.
The farmer made it seem like he was making us a favor by selling them to us for only 4$/cigar. Of course, we thought it was a lot, just as the ladies from Italy we were with. We offered to buy one each. What do you think? He said we could only buy 5, 10, 15 or 20. However, he did not figure out that we were 4 and one of us wanted two, so we bought a pack of 5 and shared it between us. He did not like it at all, but… that's life. He was far too greedy asking for such a price for one cigar. In central Viñales, for unlabeled tobaccos they were asking for 1-2 $, depending on the quantity.
Looking back and knowing what I know now, I would have loved to have one Montecristo no. 4 with me just to show it to him when he was telling the price. No words needed. He would have known that I knew he was lying. I'm more than sure he knew it was around 6$ in a government store but counted on the fact that none of us had looked for the price of that exact product. On the other hand, the story of how the cigars were made was really nice.
Fake cigars
What about the ones from the locals? The fake ones? Most people would tell you not to buy them. I won't tell you that. I will just tell you that yes, they are fake, just decide for yourself, knowing this, whether they are worth it or not. In my opinion, there is not much of a difference from a quality perspective between an unlabeled cigar in Viñales, that most tourists would buy, and the fake ones. Having a label, even if fake adds a little fun and the boxes are cute. We thought: if the price was good why not?
At our hotel in Varadero, we were approached by a guy that sold Cohiba, Montecristo and Romeo y Julieta. After negotiation, he sold us a box of Cohiba, one of Montecristo No. 4 (again) and a sealed bottle of rum for 70$. We knew they were fake (even if he said otherwise), but did not really mind. First of all, the same bottle of rum was around 10$ at the store and we had in mind to buy some anyway. This means that we only paid 60$ for the cigars. 50 cigars for 60$ is 1.2/cigar.
Let's be honest! Nobody in the world would sell you real Cohiba for such a price. Besides, we are tourists, nobody would have sold any cigars to us, even the lowest quality ones, for less than 1 $. In fact, the best offer we got until then was 2$ each for the first 10 and 1$ each the next ones. In the end, even if they are fake, which they are, it's still a good deal. The labels and the boxes were just a nice bonus. Just be aware of this and decide for yourself.
Cuban Rum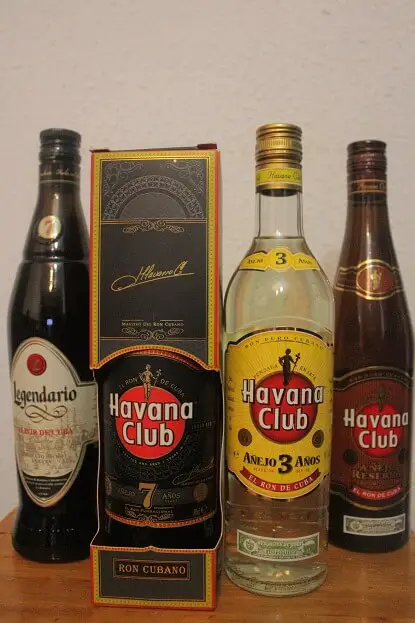 Hardly any tourists leave Cuba without one or several bottles of rum. Havana Club is the most popular one.  Legendario and Mulata are other cheaper good options. We've been told that Havana Club 7 years old has the best quality-price ratio. We had to buy a bottle to try it. It costs around 20$/bottle, which is less than half the amount it costs in our country.
What you should know is that alcohol and tobacco have the same prices in all government-run stores. You won't find it cheaper anywhere. I had heard that it was more expensive at the airport, which is not true. As a piece of advice, don't carry it around. There are stores at the airport, one before check-in, one after check-in. The prices are exactly the same as in the entire country and they have all the Havana Club varieties. You can only have 2L of alcohol in the checked-in luggage (2 bottles of 1L or 3 of 0.7 L). After check-in, you can buy as much as you want. If you want to try something else, besides Havana Club, the highest variety I've seen at Casa del Rum in Varadero and they will also let you taste before buying.
Local Coffee
Many of the tobacco farms also sell honey and coffee. The coffee is usually a little smokier than I am used to. At a farm, a 0.5L plastic bottle would cost you 10$. We thought it was kind of too much, again the farmers can get a bit too greedy. We chose to buy coffee from the government-run stores. The most common types of coffee are Cubita, Serrano, and Turquesa. We bought one of each for 4-7 $ (0.25-0.5 kg bags). I wasn't a big coffee drinker, but I drank one cafe latte each morning for the past two months and I liked it. Sadly, this is the one souvenir I didn't get to take a picture of, as it is over.
Jewelry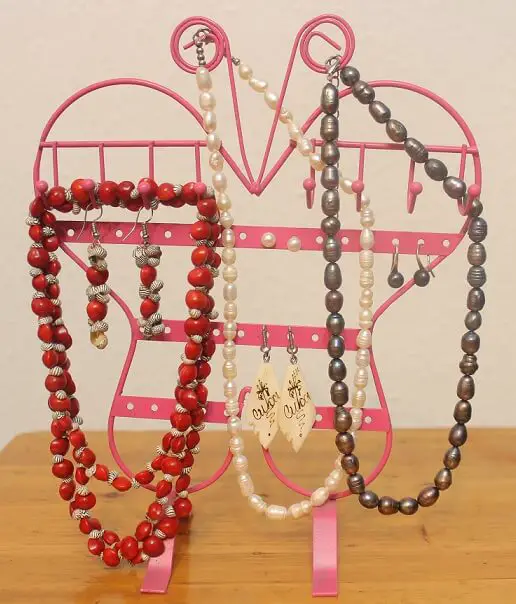 It would be hard, as a girl, to leave Cuba without at least one piece of jewelry. Made out of beans, wood, bone, lace or pearls they will catch your eye in every souvenirs market. As for me, I've bought a pair of bone earrings for 1$ in Cienfuegos, a necklace and earrings made out of beans and small shells for 3.5$ in Viñales. Around the neck, it kind of resembles a coral or scarlet kingsnake. Hopefully, the second one. The last items I bought were pearls from Varadero. I didn't see pearls in any other market until the ones in Varadero. They passed all the tests I could find. I guess they are real. I've bought a white set for 15$ and a gray one for 25$. These are the souvenirs I enjoy the most.
Coins
If you are reading this post, you are likely to know that Cuba has two currencies, CUP and CUC. At the beginning of 2019, 1 CUC was 24 CUP and 1 CUC was considered to be roughly 1$. It's not uncommon to have some left. You can change the money at the airport, but you can also keep some as a souvenir.
Kitschy touristic items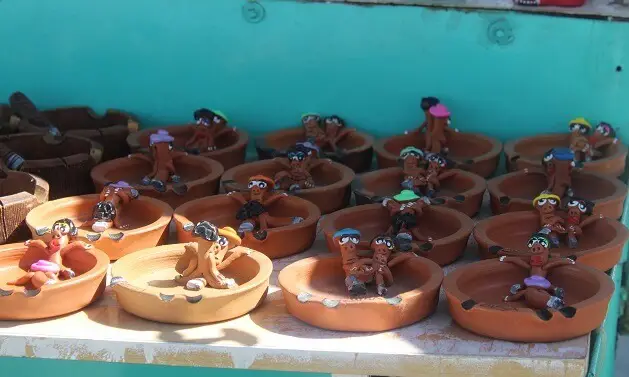 You'll find anything from magnets to Fidel berets, Che Guevara T-shirts, keychains, tobacco cutters, handcrafted dominoes, tiny vehicles made out of cans, and porny ashtrays. A tobacco cutter is 3-4$ and we bought 6 magnets for 5CUC. The cheapest market for this kind of items seemed to be the one in Cienfuegos.
Art and music
In every bar or restaurant in Havana, you'll hear live music. If you like a band and want to listen to them back home, don't worry, all of them have CDs for the tourists. Even the piano playing guy at the hotel in Varadero had one.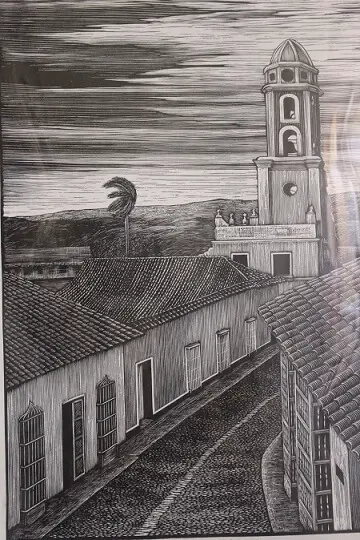 You can also buy several kinds of paintings, some better than others. The most interesting ones to me were the pictures carved in vinyl. There is a huge amount of work involved. We even got the opportunity to try it in Havana. We wished we went to the gym in advance, it was pretty hard.
Leather items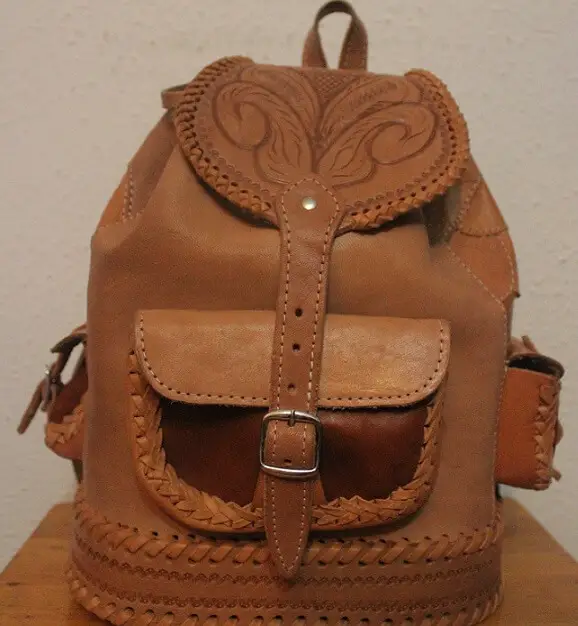 I wanted a leather backpack and got it. They range from 15$ to 50$, but regarding these ones, I do think that quality is a factor. Mine was 30$, but it is middle sized and really looked more durable than others. Hope it's not only the impression. You can also buy other cow-leather items like caps (I don't even want to imagine what it's like t wear one of those when it's hot outside) or vests (almost same thing I guess). They were only surpassed by the caps made out of cans. But that's just me, maybe you'll love them.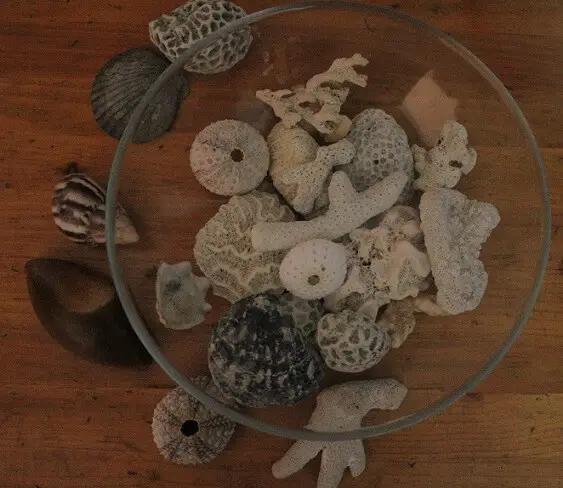 In the end, there are a lot of things you might want to take home. Most of them will be cheaper than in your country. Just take something that will bring you back nice memories of your holiday Cuba. They can be souvenirs you buy or souvenirs you get from a local (like the seed of the mamey I got from a girl around Trinidad) or some sand, shells and small pieces of coral from the beach.
Do not forget to take lots of photos! Most of the times, those are the best souvenirs.
What souvenirs did you bring or would bring back with you from Cuba?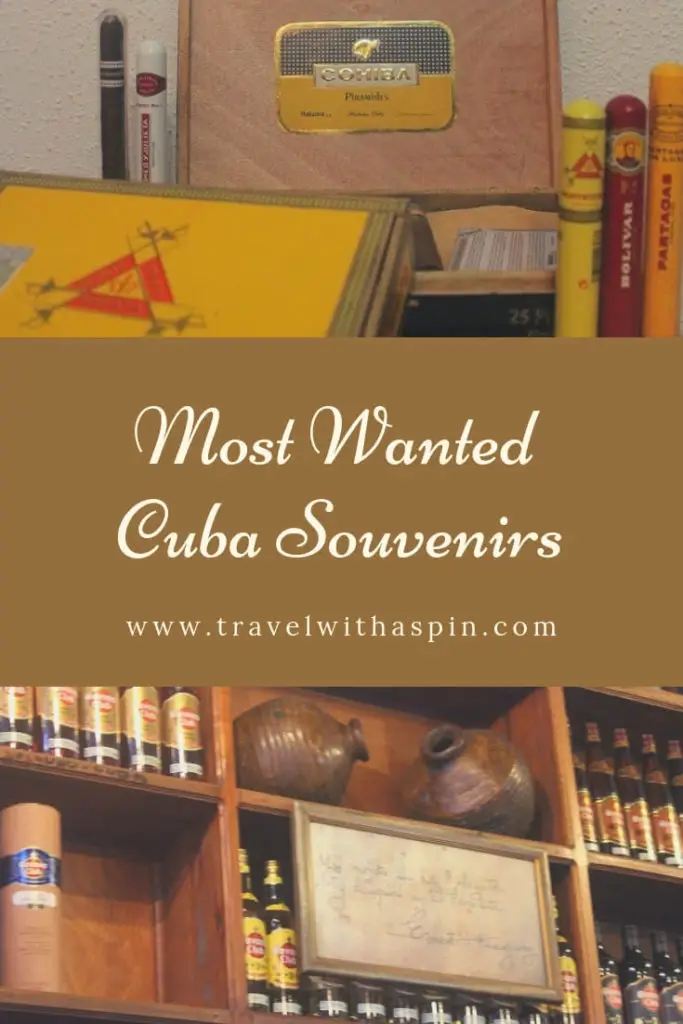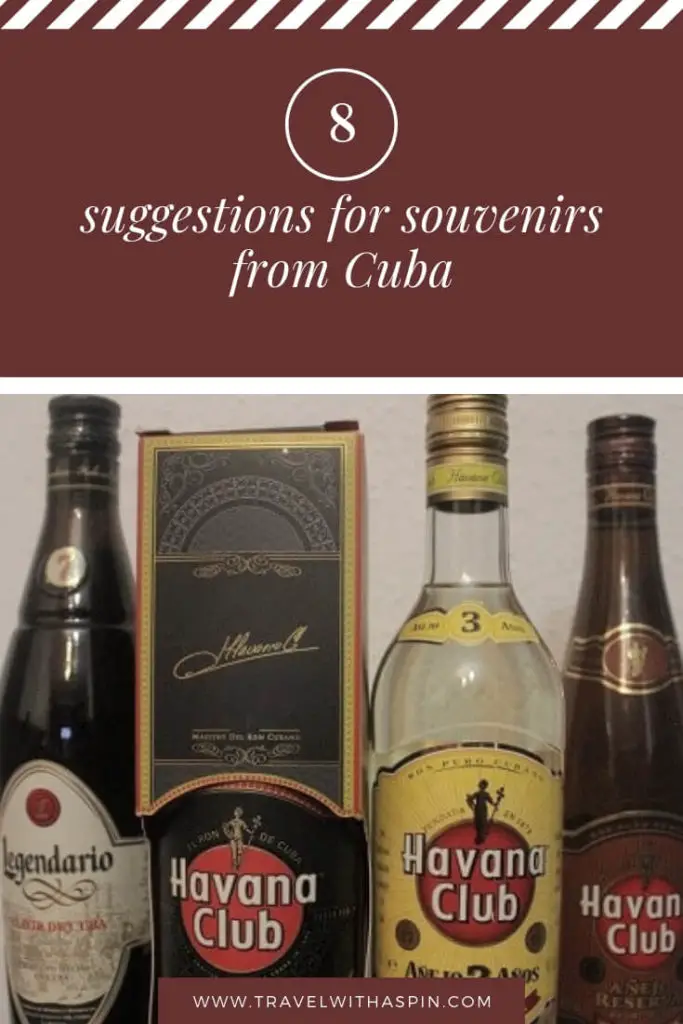 Travel With A Spin contains affiliate links. If you make a purchase through these links, I will earn a commission at no extra cost to you. Thanks for reading!