Jordan is an amazingly beautiful and peaceful country. Despite the bad reputation of its neighbours, Jordan is safe. You will see police everywhere and they will stop you several times on your journey, just to make sure you are fine. There is a lot to experience in this country, from the song of the imam in the mosque next door, to the bazaar flavors, castles, a bath in the desert, mosaics, Roman ruins, moon-like landscapes and many more.
The most important thing you should do when you plan your trip is to buy the
Jordan Pass
. Your pocket will thank you for it. It includes a visa and entrance to most of the touristic points of interest, including Petra. You can even choose for how many days you would like to visit Petra. Only the visa and an one-day entry to Petra will cost you more than the pass. Buy it, print it and show it to the airport officials. No other questions, no other money. However, you need to stay for at least 3 nights in Jordan. If not, you will have to pay for the visa when you leave the country. I strongly believe you won't have any reasons to stay less than this in Jordan. In this post, I will only focus on those experiences that nobody should miss, no matter what.
1. Petra by night and by day – Jordan's wonder
While I'm sure Petra comes as no surprise and it is on the list of a lot of people, probably not so many have heard about
Petra by night
. The event takes place a few times a week (on Monday, Wednesday and Thursday). If you want to enjoy it, plan your trip accordingly. The entire path to the Treasury will be lit by candles. Even if you will not see everything as in broad daylight, this will only add to the magic of the moment. After crossing the Siq canyon, you will reach the Treasury, where everyone will sit down on mats with a cup of hot tea in their hands and will listen to the music and the story of the Nabateans.
I'm not gonna lie to you, there will be a lot of people. It is not exactly an intimate moment nowadays, but don't worry, you will still have the opportunity to take your pictures, as a lot of people will leave as soon as the artistic moment ends. Petra by night is not included in the Jordan Pass, but I really feel like it deserves each penny.
You should definitely visit Petra by day also, even if you get to see it at night. It is a totally different experience and you will be able to see it beyond the Treasury, which is the part that impressed me the most, the part that is not as featured in the media. You will get the chance to talk to people that once lived there. Even if Petra is no longer officially inhabited, people are still owners of their old houses and use them as workshops and sometimes as shelters.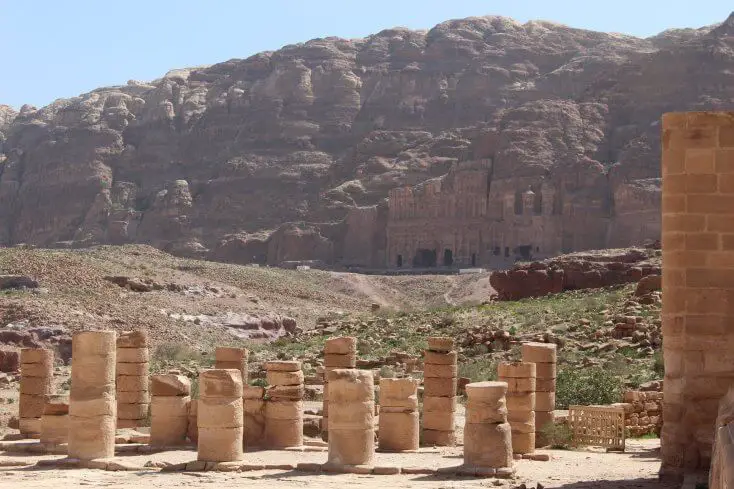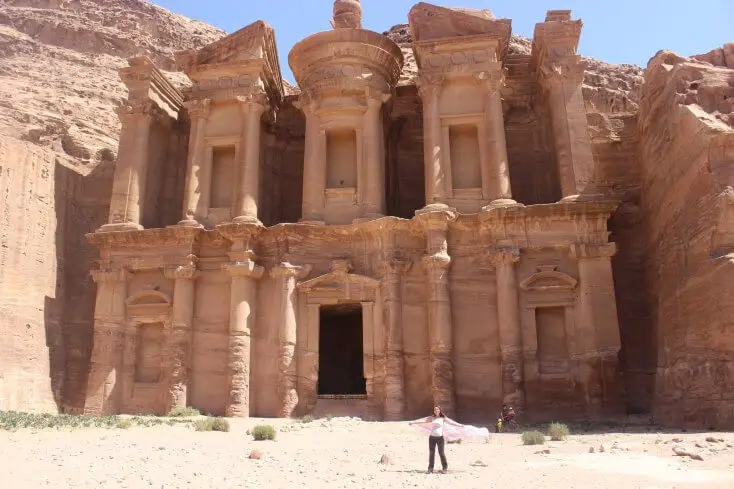 2. Go off-road to the Dead Sea on the Jordanian side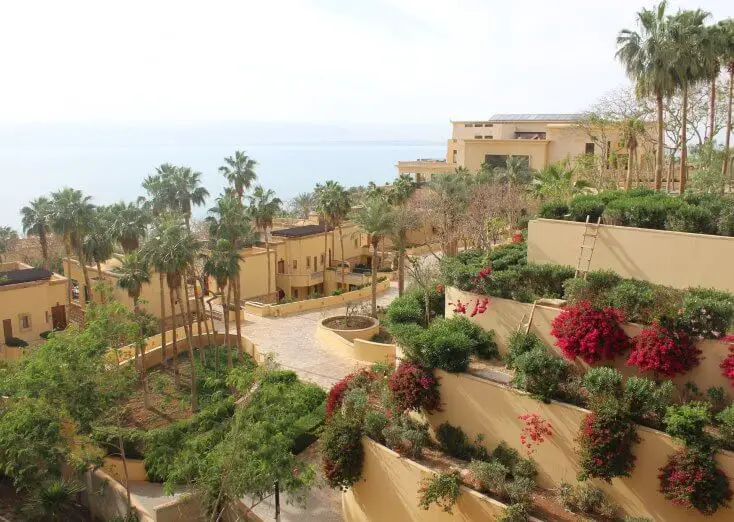 You should stay in a complex by the Dead Sea. I know they seem expensive at first sight, but, once you get there, you will notice why and I don't think you will feel robbed. Taking a dip in the Dead Sea is also something most people wish to do, but the region used by the hotels as a beach is excavated and ugly. The level of the Dead Sea has decreased and the region previously used as a beach is now abandoned, it might not be what you have imagined and seen on postcards.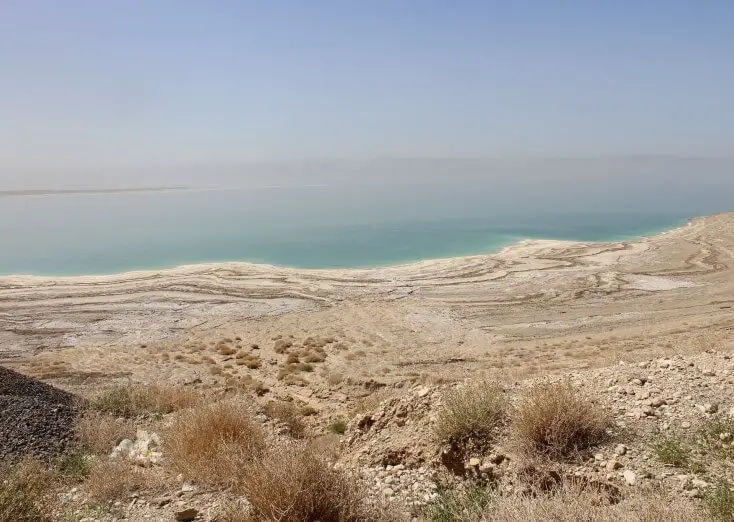 Anyway, I advise you to take your dip and afterwards, just drive along the shore until you see it is white and maybe other cars stopped by the road. There won't be many tourists, mainly locals or … nobody. Park the car, prepare yourself psychologically for a difficult walk, give up your heels and start walking. Once you get on the shore, you will see the real Dead Sea, the one you have imagined. It will totally be worth your effort. I am not sure you are allowed to swim there. I did not see anybody swimming. But you can take as many pictures as you want.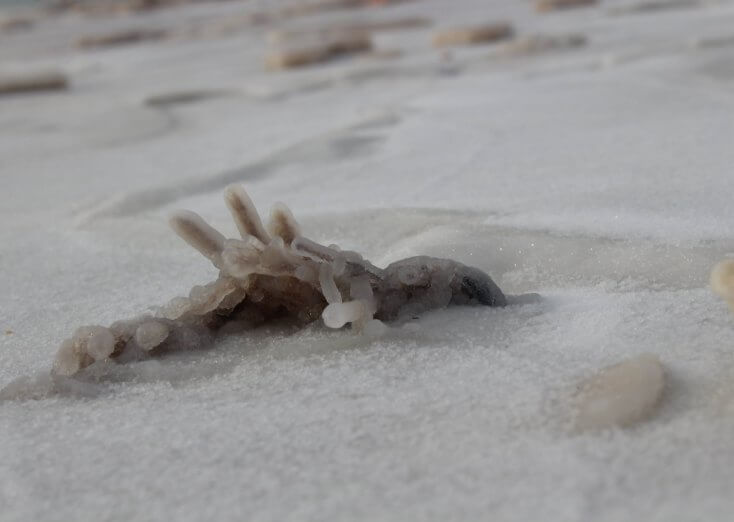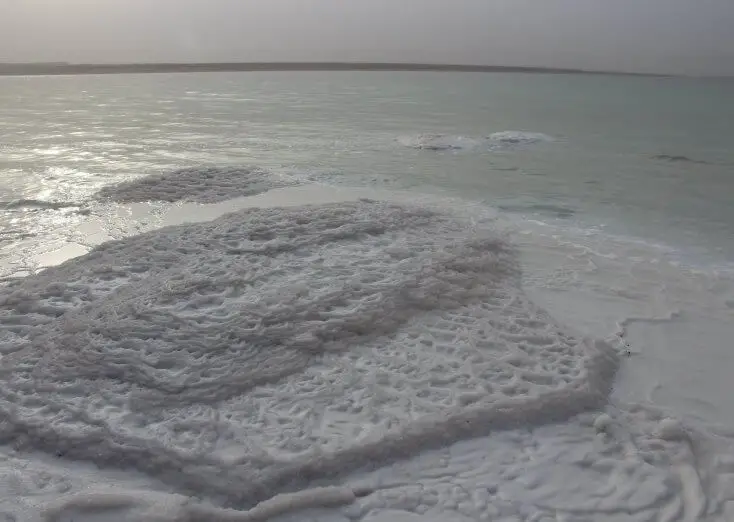 3. A night in the desert in Wadi Rum, Jordan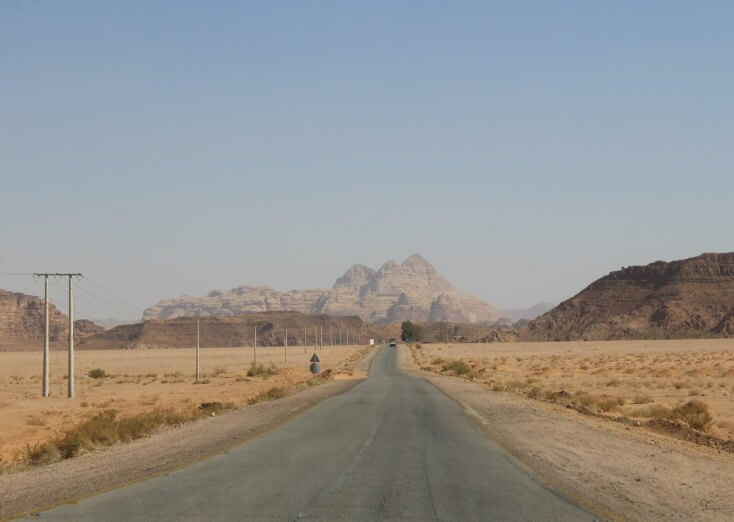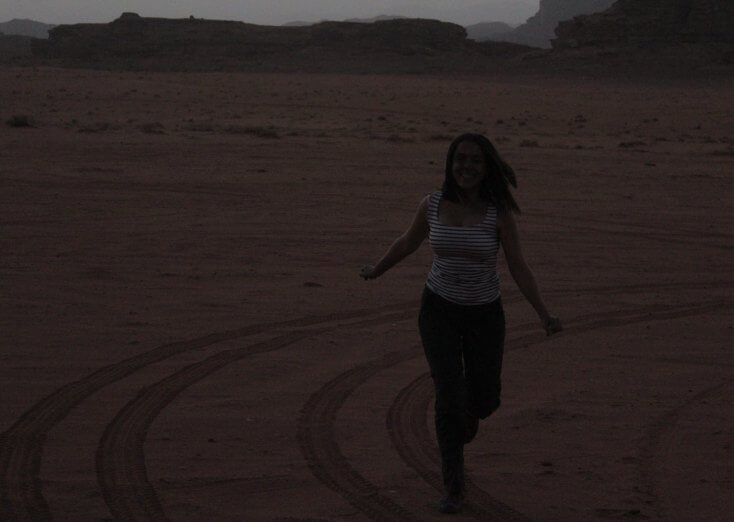 This is an experience you should embrace completely, from entering Wadi Rum by "jeep" or camel to watching the sunset from the top of a pink rock, to overseeing the bedouins pull your dinner from the ground and listening to them playing different instruments while they lit your shisha with a coal taken directly from the campfire. Sleeping in a tent, might not seem very romantic, but waking up and seeing the sunrise will be for sure.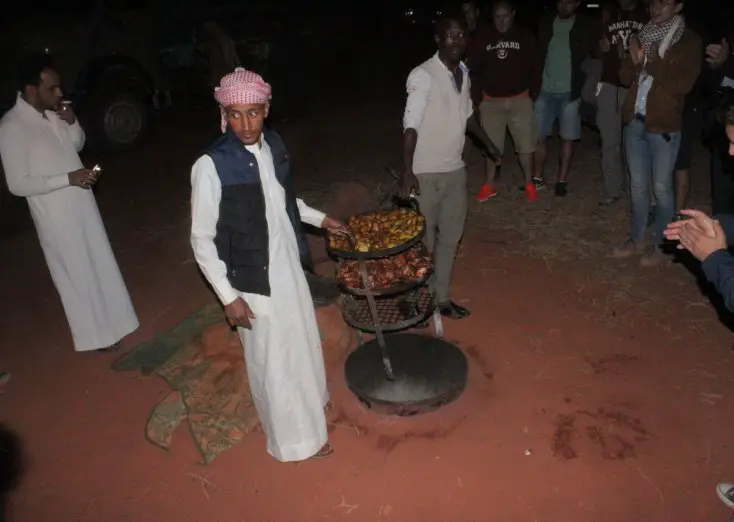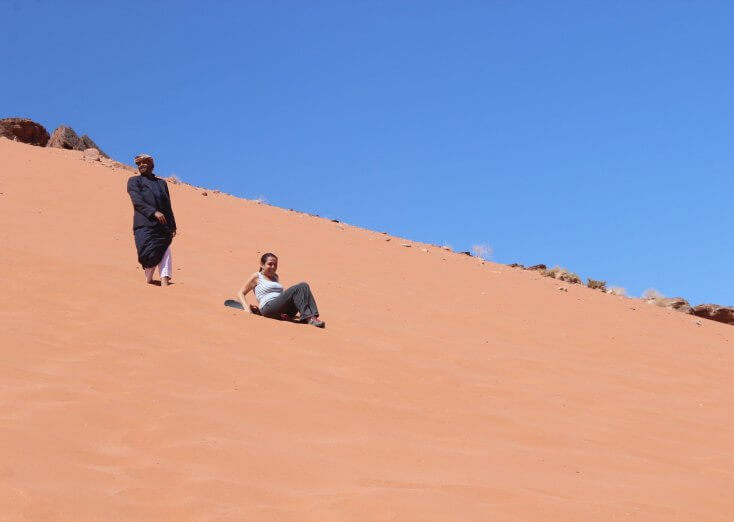 Don't miss the off-road trip. Most camps sell this as a package with accommodation, breakfast and dinner. Your driver will make several stops and explain you different aspects of life in the desert nowadays and a long time ago. My favorite stop was at a small camp where you could have free cardamom and cinnamon tea while watching the children from a local school enjoy their lunch. It felt so local. Depending on the driver, he might also teach you how to sandboard. If you succeed or not, does not really matter, it will be lots of fun. For higher chances, you should choose an evening tour, it works better when the sand is cold (or at least this is what I have been told).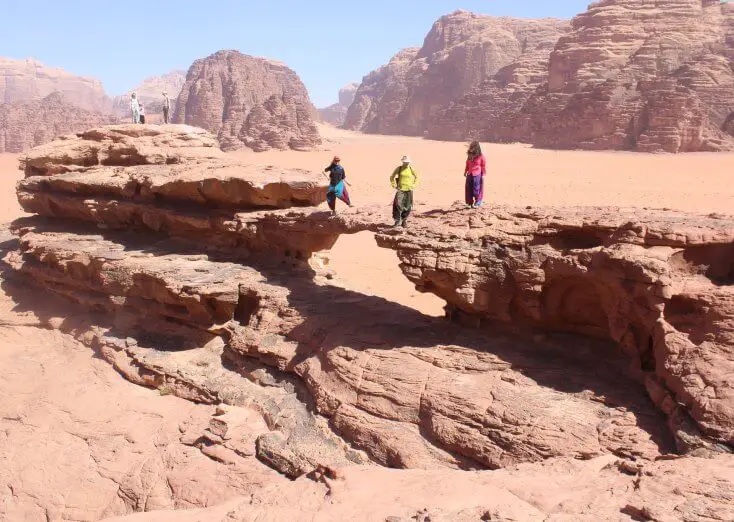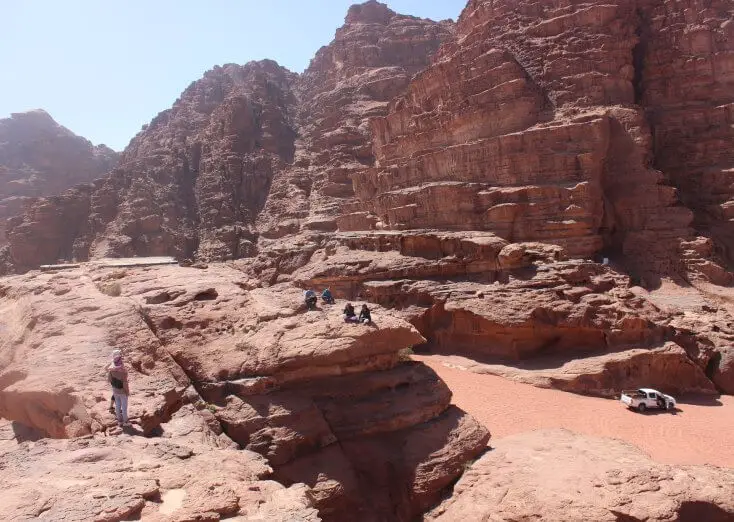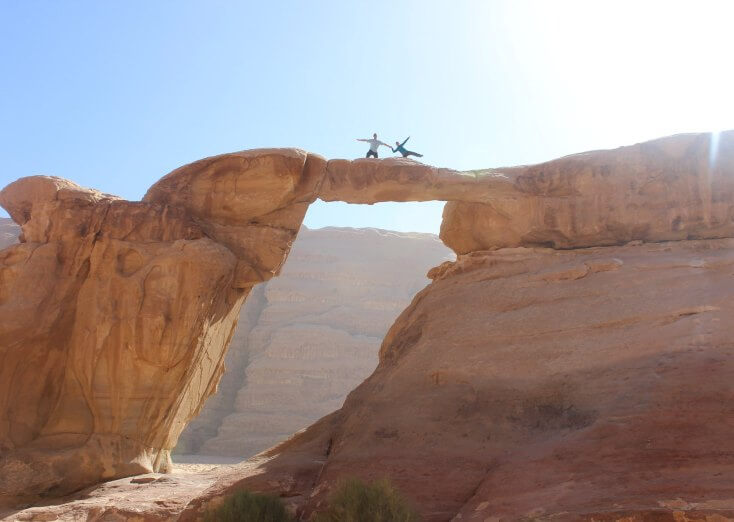 4. Watching the corals in the Red Sea, Jordan
I've wanted to see the corals for so long that I would not have missed this for anything in the world. Even if the sea is cold (I've been there in March), don't let this discourage you. You can take a snorkelling trip, but you can also reach the coral from the shore. Walk a little into the sea and be prepared not to be able to step on the ground when the corals will show up. You should be able to swim at least a little. Don't be intimated by the lack of female tourists or by the looks of the local ones. Even if they smiled and did not seem annoyed, I felt bad and went to the tourist office only to ask it was fine to swim there. I was told that it was totally fine and that the local women were only curious, not offended.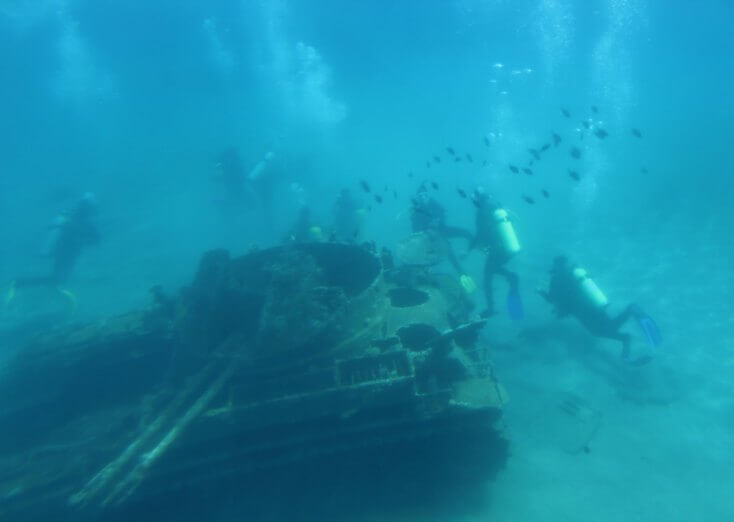 Just in case you are wondering, all the tourists are in the resort at the boundary with Saudi Arabia, a great place to swim, really beautiful, but with no corals and truly expensive.
What to do if you can't swim?
If you can't swim, don't worry, you can still watch the coral and the colorful fish. There is a
submarine and a trip you can buy
. It leaves from the complex and you will not see much advertising for it. I've only seen one notice in a hotel. You need to call them in advance and make sure your trip will take place. Some trips might get canceled because of the weather.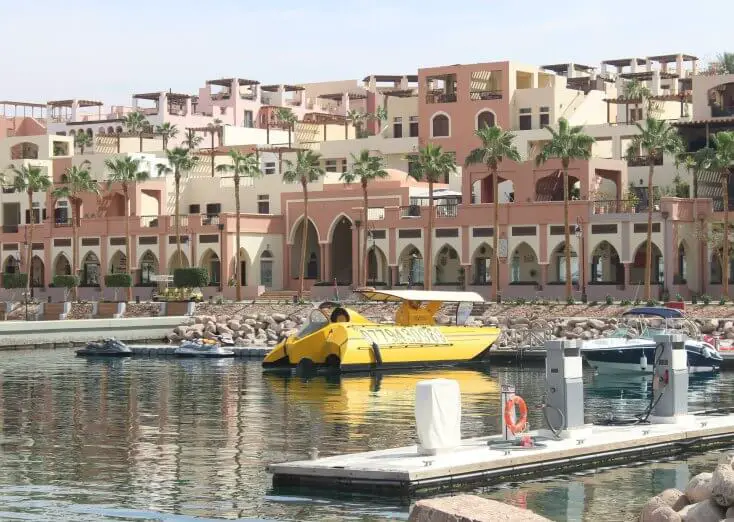 At the complex, no matter what the porter tells you, they are there and you are entitled to enter and take the trip. I emphasize this because they turned us around twice saying that there was no submarine, no trip or that nobody answered. Have a local call the ones with the submarine directly (we drove to the Berenice Beach Club and asked the porter to call them again and we could finally enter). The ones that own the submarine business are not locals and when I asked them about the issue, they said that this always happens as they tend to favor local businesses. This is fine and totally understandable, but there is no other submarine.
The trip is nice, you will see rich colorful corals, stunning reef fish (and maybe even a human fish), a plane and a tank that were submersed intentionally, just to see how life adapts. The color won't be as lively as when snorkeling, they will turn a little greenish, but this is still far better than nothing or a glass boat. Afterwards, you can stay as long as you want in the complex. Take your bathing suit with you and enjoy.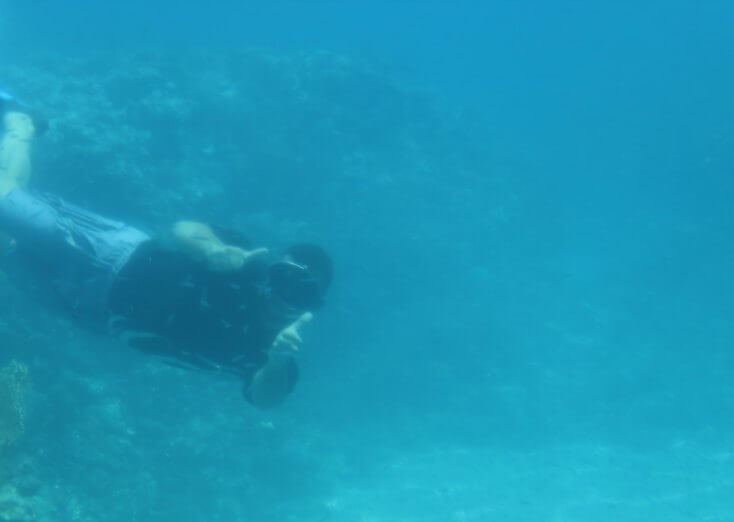 5. Shisha by the sea in Aqaba
This is something that probably nobody has on their lists, but it is a totally local experience. After all these breathtaking experiences, you will probably feel the need to relax and just enjoy the fact that you are in Jordan. Take a walk on the beach, embrace their culture, look around, smell the different shisha flavors and dream about the past days. I have not seen tourists on the beach, but every group of locals was sharing a shisha, talking and having fun. You should do exactly the same, remembering the flavors and colors of the day and dreaming about those to come.
These are the 5 different experiences that I think everyone should enjoy in Jordan. Some of them might seem far more interesting than the others. However, I think each of them has its own magic and I advise you sincerely not to miss them. Each will bring its contribution to an unforgettable journey.
Have you ever visited Jordan? Which is the one experience you would not miss? If you have not been there yet, which sounds the most interesting to you?
Did you enjoy this article? Pin it for later!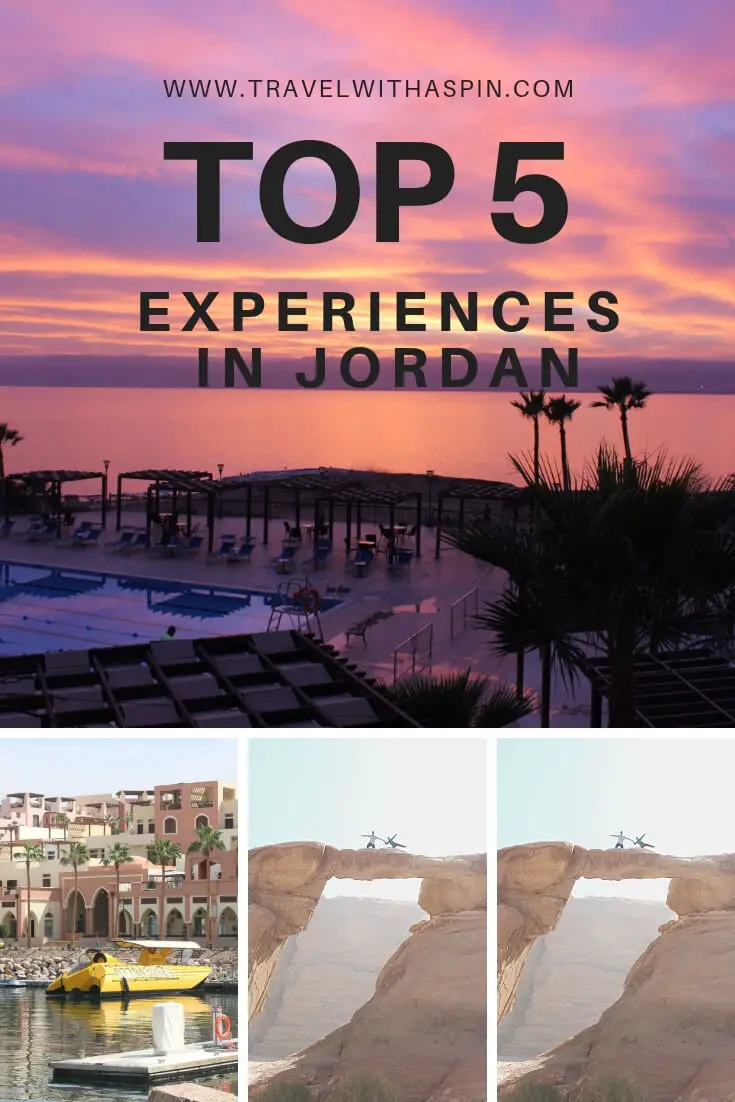 Travel With A Spin contains affiliate links. If you make a purchase through these links, I will earn a commission at no extra cost to you. Thanks for reading!