Every traveler getting to be Cuba will be marveled by Havana. It will be hard to take the decision to leave the big city, but once you're ready, you should get to the countryside for a totally different vision of the country. There is no better place to experience that than Viñales. Even if you plan to visit other rural areas, like Playa Giron, which is totally worth it, you should still give Viñales a go.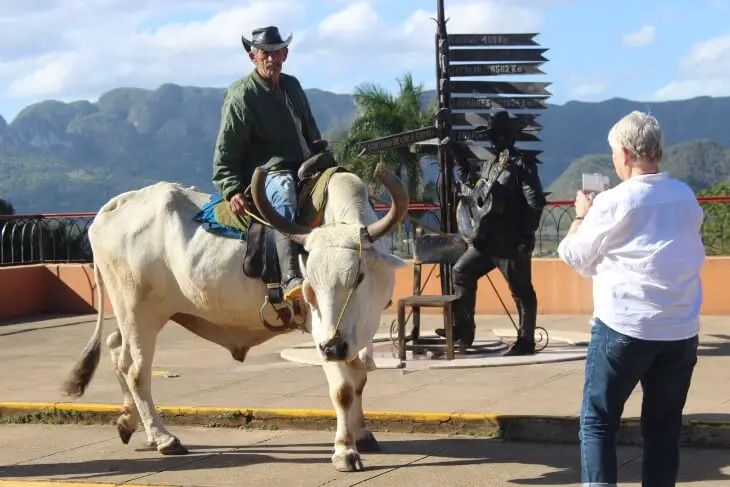 Not without good reasons, the Viñales valley is one of the UNESCO Heritage sites since 1999. The karst limestone domes called mogotes, the traditional agricultural methods, and rich cultural history make it unique. Besides, it is less than 4 hours from Havana.
How do you get in Viñales?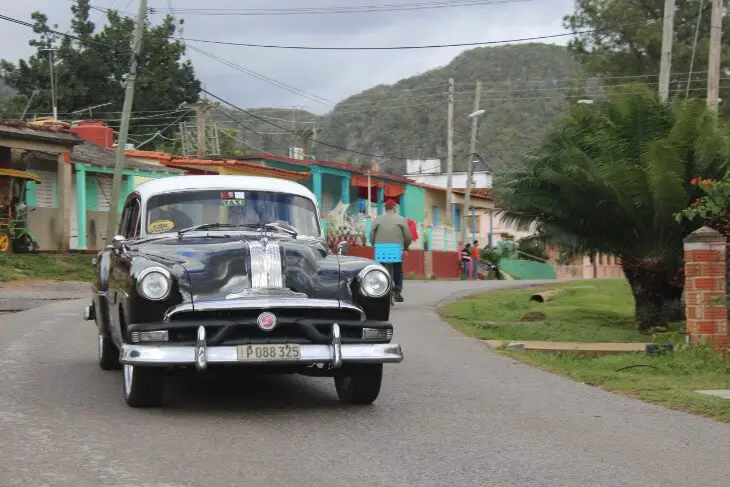 As everywhere in Cuba, you mainly have two options: a bus or a taxi colectivo, if you find other travelers to travel with.
We took the Viazul bus from Havana, which dropped us opposite the old colonial church, in the center of the town. It cost us 12 CUC/person and the ride took around 3.5 hours.
When we left, we took the bus from the same point to Cienfuegos early in the morning. It cost 32 CUC/person, which was the most expensive ride on our trip, but the distance was significant and it took around 8 hours. As you can see, Viñales has good connections to the outside world.
Where do you stay in Viñales?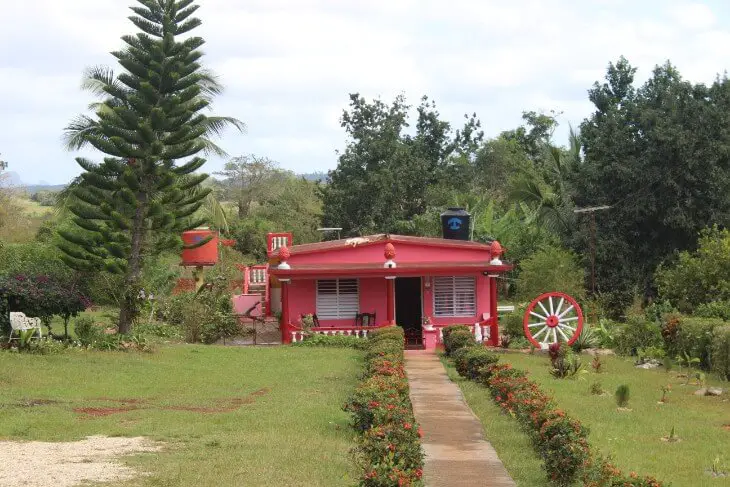 It is possible to visit Viñales on a day trip from Havana, but I'd recommend that you stay at least two nights in town to do all the things that brought you here and experience the slow-paced lifestyle.
We stayed in Viñales 3 nights. On the first evening, after arrival, we didn't do much. Next day we took the touristic bus to see the main sights and on the third one, we hiked in the valley, without any special destination.
There are two hotels in Viñales, Los Jasmines and La Ermita, but I'd suggest you stay with the locals in a lovely casa particular with rocking chairs on the porch for a more authentic stay and to save some money.
Casas particulares range from 15 to 30 CUC/room/night. As soon as you step off the bus, people will ask you to stay with them. Almost all the houses in town are casas particulares.
However, we preferred to make sure in advance that we won't sleep on the streets. After checking reviews and photos, we had booked a casa on Airbnb.
Usually, I love Airbnb. Not this time. We didn't have the best experience this time and I won't recommend you any of the two casas we've stayed at, but one where we got by accident and the people were some of the nicest we met while in Cuba.
I recommend you Mercy's Home, just a bit outside the center of the town. The views are gorgeous, something you'll not get in the town center, and the people are far nicer. We've been shown the rooms, but had already paid at the other casa and didn't know what would happen. But this is another story for another time.
Not with Airbnb? You can sign up here for money off. I'll also get some credit, which is a win-win.
Where do you eat in Viñales?
There is an entire series of restaurants and bars on the main street which caters for all budgets. A good option is El Olivo.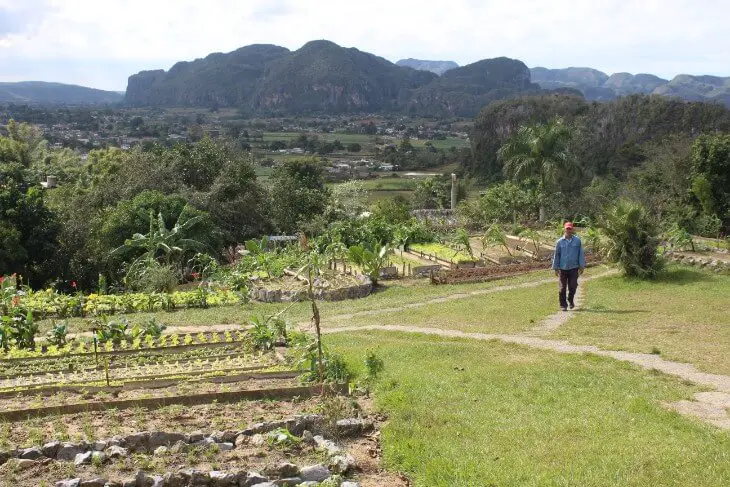 For a meal with a gorgeous view over the valley, your best bet is Finca Agroecologica El Paraiso.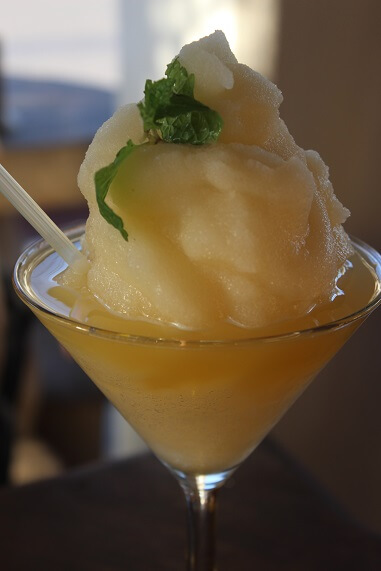 How do you get around in Viñales?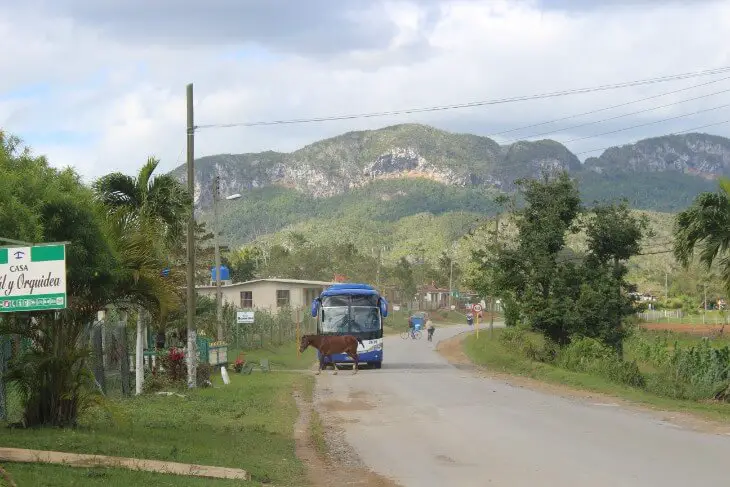 The town is not very broad, but I'm pretty sure you'll also want to explore the adjacent region. You could hike. It is time-consuming, but I think it's the best way to see the valley. A better option for some might be to ride a horse. Four hours on horseback and a visit to a tobacco farm costs around 30 CUC.
Another option is renting a bike for 10 CUC/day, but the ground in the fields is rough and the streets are slopey. After riding a bicycle 16 km in a day on a straight road in Playa Giron and feeling exhausted (even if happy), I don't regret not doing it in Viñales.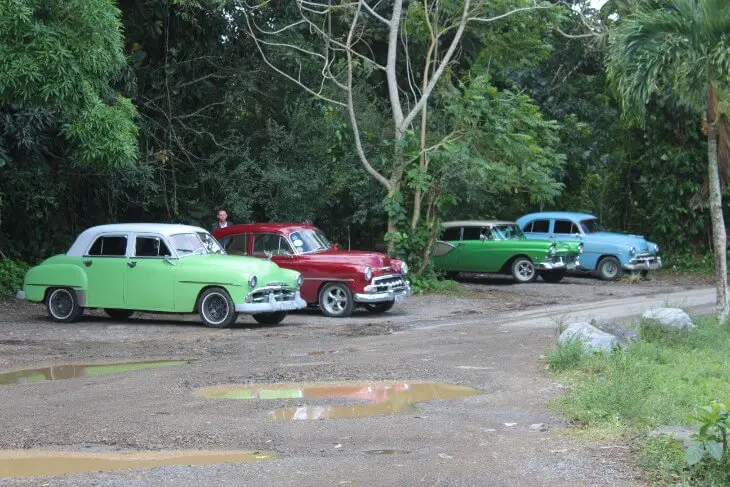 For longer distances and to visit sights on the main road, we chose to take the touristic bus for one day and I'm glad we did. You can board next to the Viazul bus station, where you'll also find its schedule. It costs 5CUC/person, which you pay to the driver. It is only one bus in reality that makes 1.5 hours rounds. If the sights are close to one another, you might prefer to walk instead of waiting for it. I also liked that it makes 5-10 minutes long stops at Mural de la Prehistoria, Hotel Los Jasmines and La Ermita for those that want to look around just a little bit. At Mural de la Prehistoria, it actually enters the site after the stop and turns around in the yard, so you'll see it pretty well without paying the 3 CUC fee.
Top 10 things to do in Viñales
1. Admire the mogotes
The mogotes are large impressive limestone rocks with a circular top covered with lush green vegetation that jet out of the fields. It's a stunning sight and we never grew tired of admiring them.
2. Visit a tobacco farm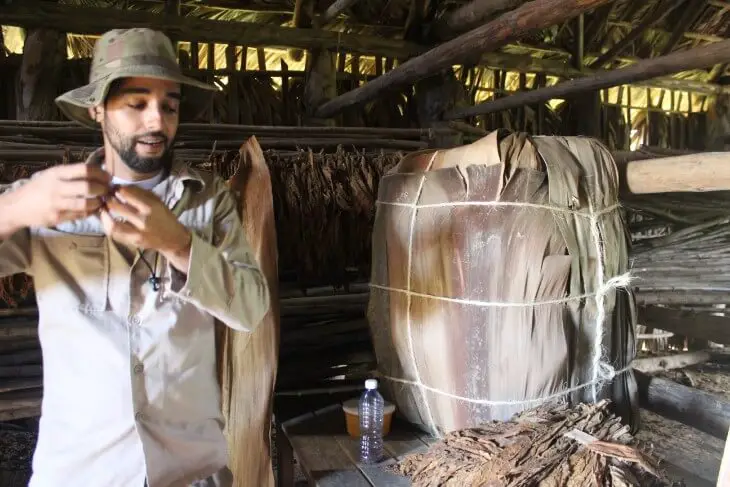 Have you ever wondered where the Cuban high-quality cigars come from? The fields of Viñales is one of the most propitious places for tobacco. It is grown on farms and contributes to the income of the local farmers.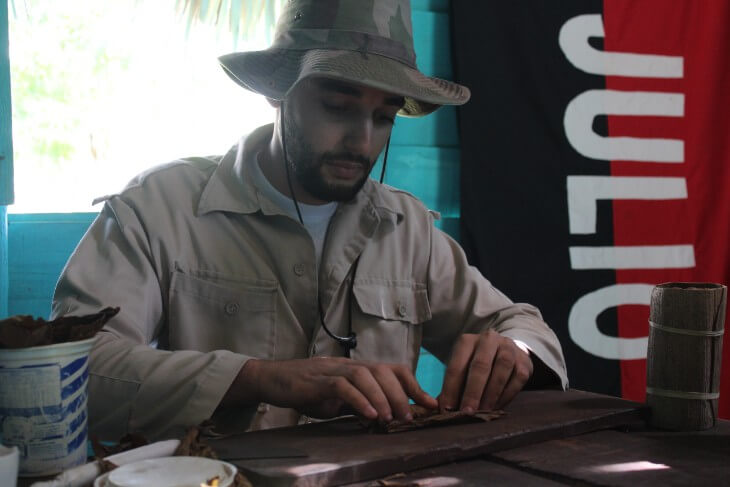 If you can only do one thing is Viñales, that should be a visit to a local tobacco farm. A knowledgable farmer will guide you on a tour of the crops and explain how the leaves are harvested, dried, sorted and fermented. In the end, he will demonstrate the cigar-rolling process and you can try a few puffs of the finished product. The traditional way of smoking it is by dipping it in honey first.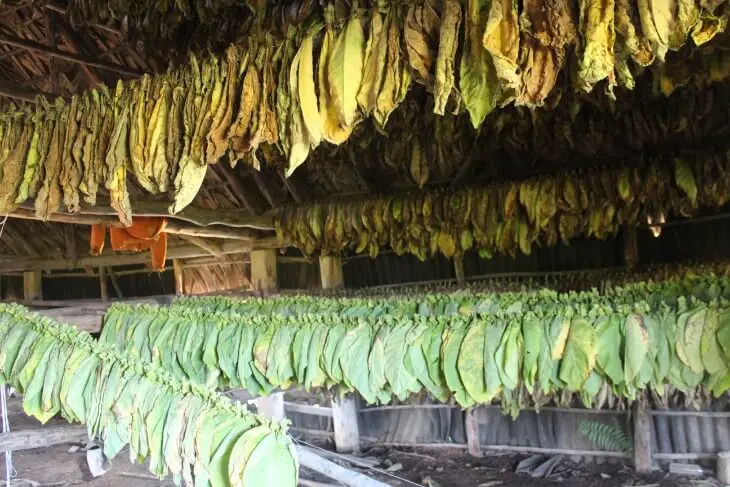 By law, the farmers have to sell 90% of the tobacco to the government and can only save 10% for personal use or sell to tourists.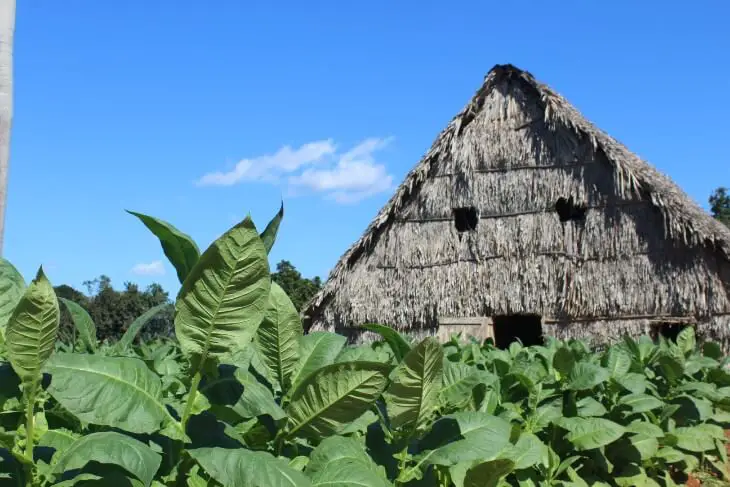 You can also buy. Maybe your farmer won't be as greedy as to ask for 4CUC/cigar. We've been to the farm at the main road, on the way to Cueva del Indio, where is also a bus station. You can find the entire story here.
3. Explore a cave or two
The majority of the mogotes have caves carved in them. While some of them are not fit for visitors, you can visit a few of them safely.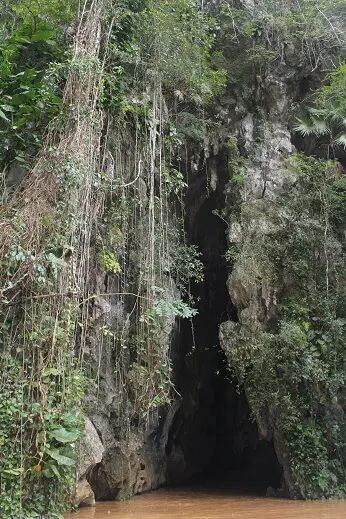 The most popular one is Cueva del Indio, that can easily be reached by bus. It was discovered by a farmer in the 20s. Tourists are thrilled by the fact that they get to take a boat ride along an underground river as part of the visit and so were we. The entrance costs 5CUC.
While not as entertaining, one can also check Palenque de los Cimarrones. Inside is a museum that tells the story of the afro population. Entrance is 3 CUC and you also get a cocktail included in the price. We did visit the cave but would suggest you skip it by day and better come here on a weekend evening for a party at the bar in front of the cave.
You can also visit the largest cave in Cuba, Santo Tomas, but it is 30-45 minutes outside the village and you'll need a guide.
4. Visit a coffee farm
Besides tobacco, there are also other plants grown by the farmers, like coffee. You can take a tour of a plantation and learn more about it. The locals will also give you coffee and honey from coffee flowers to sample.
We ran into one while independently hiking in the valley, but you can ask around where you can find one or take a tour.
5. See Mural de la Prehistoria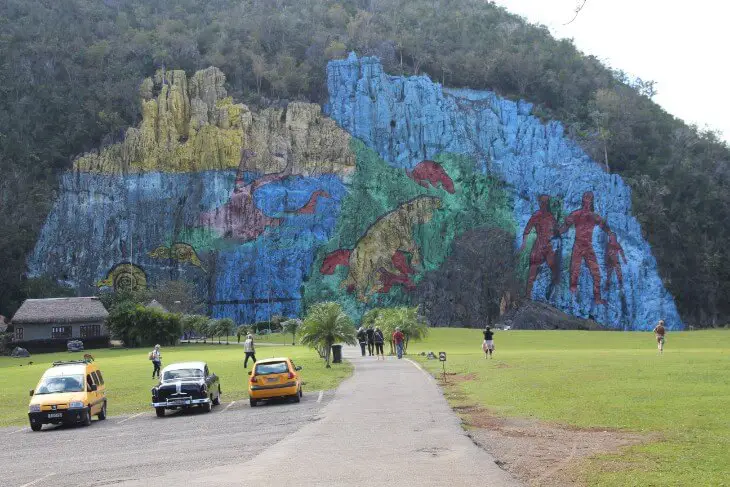 It's surely not the most impressive things in Viñales, but if you can take a look, a quick snap and continue your journey. Entrance to the sight and a cocktail costs 3CUC, but you can see it from far away or from the bus and not pay the fee.
While nobody is sure about the reasons behind this huge mural, the most interesting story I've heard is that it was commissioned by Fidel Castro, as a gift to his daughter. It took 18 people and 4 years to complete this giant colorful mural on the side of a mogote in the 60s.
6. Go clubbing
You should definitely join the locals at Centro Cultural Polo Montañez, next to the church, for a night out. Even on a Monday evening, it was full of locals and tourists alike and lively. There was even a live concert.
7. Relax at the swimming pool of Hotel Los Jasmines or La Ermita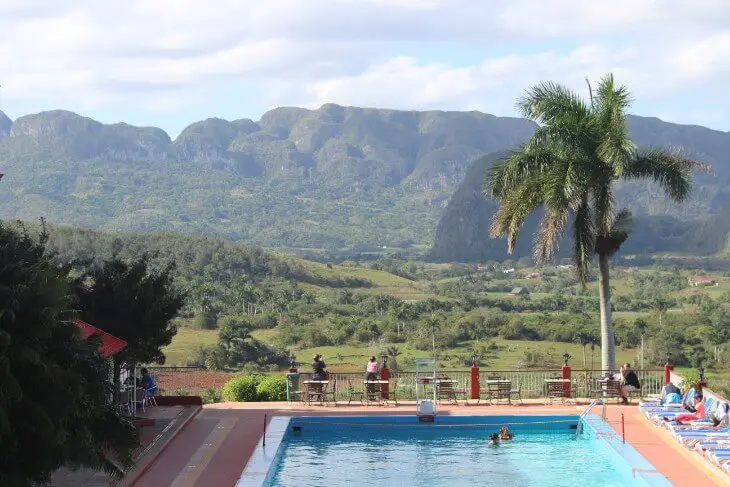 There are two hotels in Viñales, both with a great view of the valley. This way, it can also be called sightseeing, in case you feel guilty about it.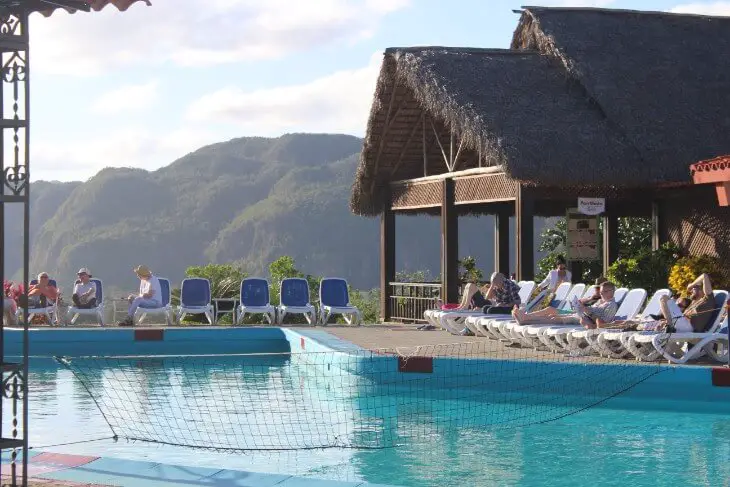 You can reach them by bus or you can hike. Entrance to the pool costs 3 CUC for non-guests. One can also just go to the viewpoint for free.
8. Explore the valley horse-riding, bicycling or hiking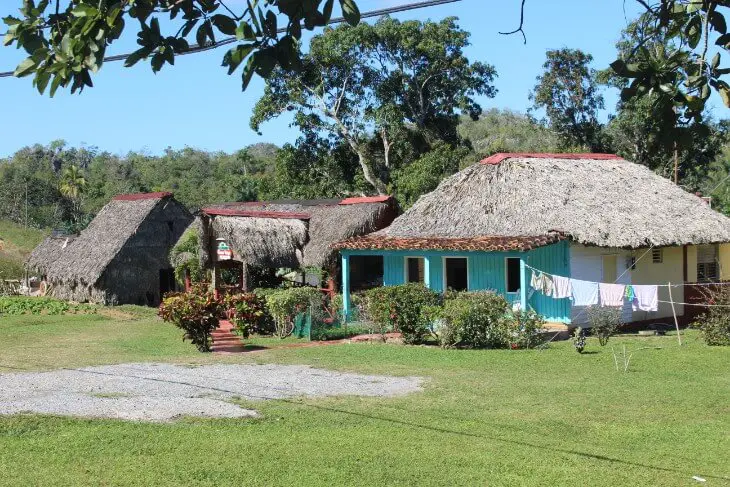 Horse-riding, bicycling or hiking is essential for anyone that wants to discover the secrets of the valley.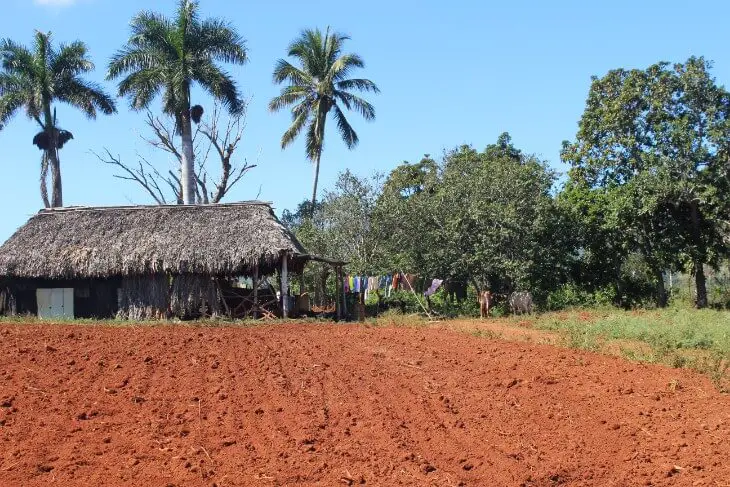 I believe the best is hiking independently, as there are no fences, no private areas or restricted zones and you can talk to the people you meet on your way.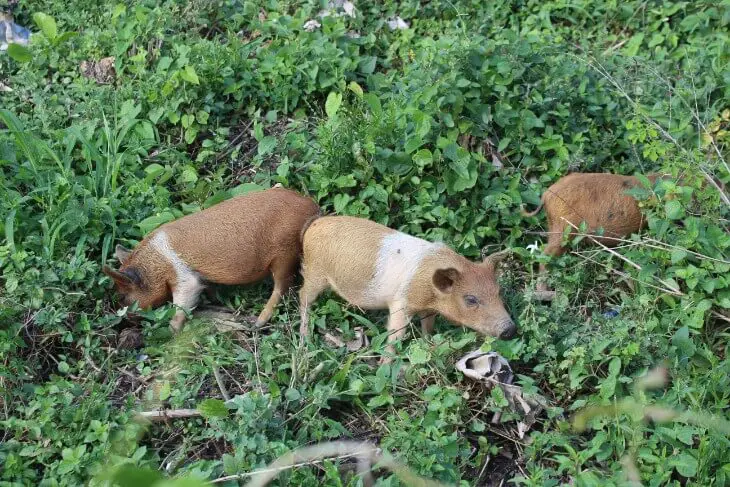 We started our hike at Balcon del Valle, with a wonderful view and a cocktail, then followed the path down and into the valley. Afterward, we went to Valle del Silencio and Finca el Paraiso and back to the village. A complete tour.
9. Wander the streets of the town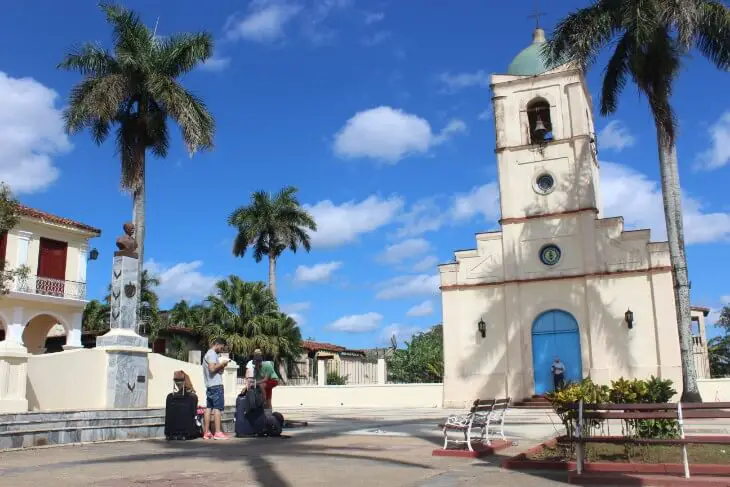 The streets with pastel-colored houses, the central square and the old colonial church are good enough reasons for a slow-paced walk. Next to you, on the streets, will be vintage cars and cow-pulled carts.
It also makes for a good opportunity for some souvenir shopping.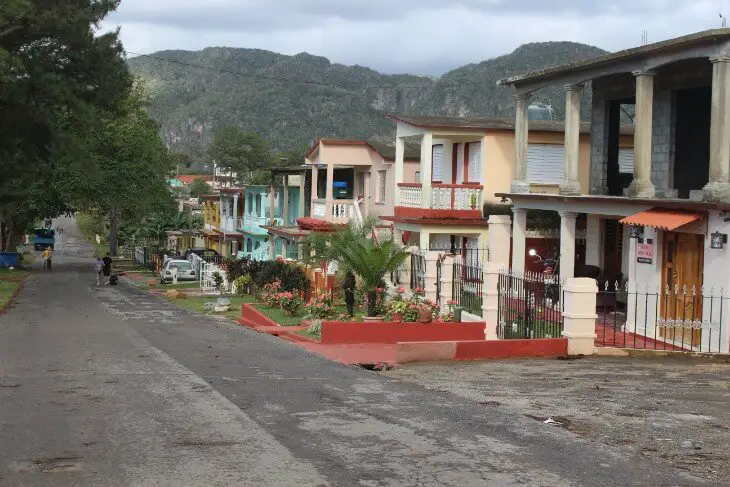 10. Relax on the porch on a rocking chair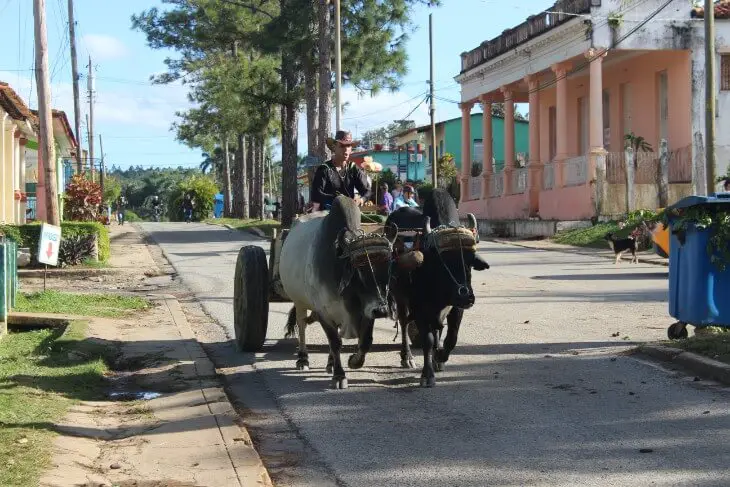 If you are tired after so many activities, don't worry. Sitting on the peaceful porch of your casa in a rocking chair and smoking a cigar while looking at the farmland is such an authentic way of experiencing the town like any other.
Bonus: Go to the beach
If you are a beach person, white sand and turquoise water are your primary reasons for visiting Cuba. In this case, you'll be glad to find out that Cayo Jutias and Levisa are less than two hours away.
The weather wasn't our best friend, as there was a huge storm on our first night there and the next days were a bit chilly and we never had the chance to see them.
However, I've heard that Cayo Jutias is nicer, closer and cheaper to get to.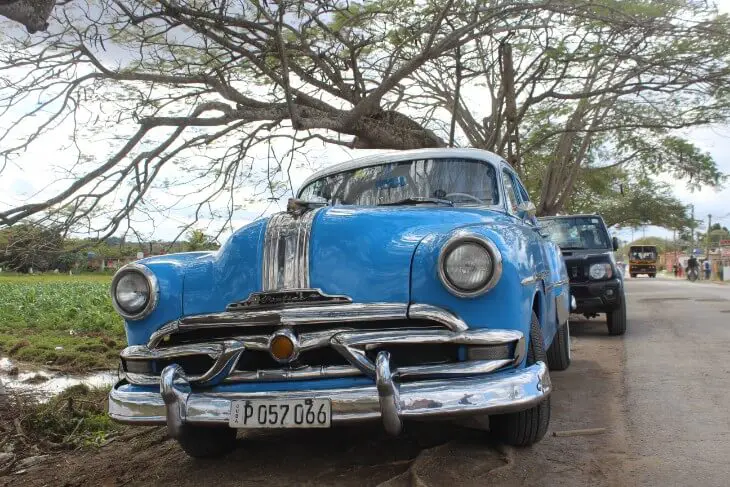 Final words
Viñales is a special place in Cuba, with a beautiful natural environment, less pollution and traffic, calmer and friendlier locals. I do think any first-visitor to Cuba should experience a sunset there, immersed in nature, with chirping birds in the background.
I hope you enjoyed my guide detailing what to do in Viñales. Tell me in the comments below if you decide to spend time in the town!
Pin this article for later!
Travel With A Spin contains affiliate links. If you make a purchase through these links, I will earn a commission at no extra cost to you. Thanks for reading!