When I visited Morocco I didn't dare to taste snails, even if I was curious. I had read that at Dalboka they had sea snails skewers. It did not sound that bad as a bowl full of snails together with the water they were boiled in and I decided to give them a chance. So, the first option to taste snails is Dalboka farm. They have several dishes that contain snails: skewers, salads. But what can you do if, even when there are snails in the menu, they don't have any at the moment and you still want to try snails, now, while you still have the courage to do it? You eat a lot of good stuff at Dalboka and then head to Kaliakra Cape. Very close to the mussels farm, we also found a snails farm. And that's how I could temper my curiosity.
Where is the snails farm?
On the road from Dalboka to Kaliakra Cape, at around 1 km from the Dalboka farm, you'll see signs to the right, to the snails farm Eco-Telus. If you are coming from Kavarna, drive in the direction of Kaliakra Cape. After you get to the crossroad with the road that goes to Cape Kaliakra take that one and in about 4 km you'll reach the farm.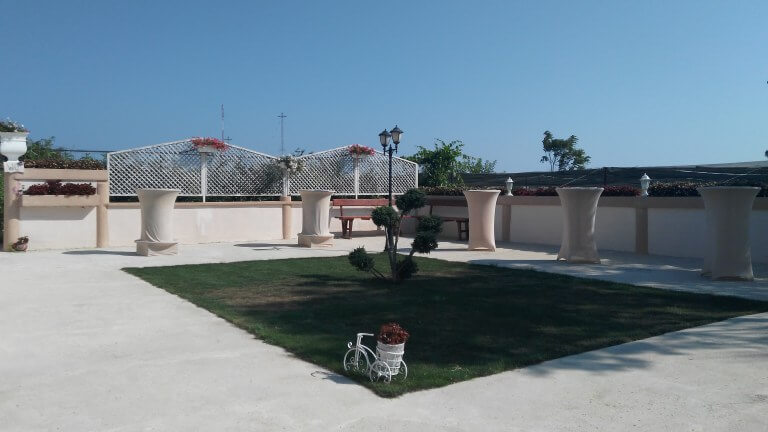 How is the atmosphere at the snails farm Eco-Telus?
The farm is very nice, cozy, clean, full of flowers and you can hear the music playing undertone. The snails are fresh and cooked on the spot. You might have to wait a little to get what you asked for, but it's worth it, at least for what it looks like. All the ornaments are related to snails, in the garden, on the tables or at the bathroom. Even eating utensils are specially designed for eating snails. The only minus was that the lady that attends the farm smiles really hard, or maybe she had just had a bad day.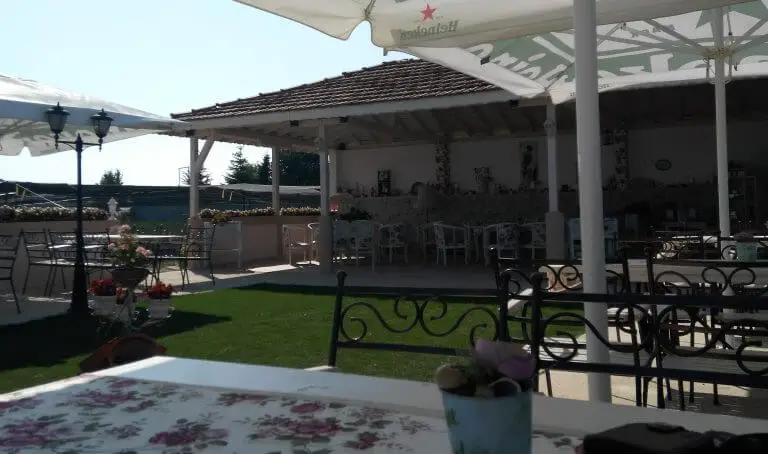 More about the snails farm
The farm started its operation in 2010. Eco-Telus lies only 500m from the Black Sea, in a very clean area, without industrial pollution. Here they breed gros-gris snails using the french method. This means that the baby snails that have just hatched in the hatchery rooms are kept for about one month in greenhouses for fattening and only afterward they are moved outdoors and fed with greenery and floor mixture put on wooden trays.
Eco-Telus is the first and only snails farm in Bulgaria that allows visitors. Here you can find out the benefits of using snails in food, cosmetics, and medicine. By visiting the farm, you can become familiar with the edible snail types, technological processes, and snail breeding methods. You can visit the farm from May to October between 16:30 and 22:00 from Monday to Friday and from 11:00 to 22:00 on Saturdays and Sundays. It is the first snails farm in Europe that has its own restaurant where visitors can taste snails.
How did the tasting go?
You can try different kind of dishes with snails: with butter and herbs, salad or cream. We bought a portion of snails with butter and herbs. We got 6 pretty big snails, two small snail pliers to hold the snails and two special forks to grab the snails with. If I had only seen these eating utensils and the plate with the snails, I would have still considered it an interesting enough experience.
For me, pulling the snails out of the shells and seeing then hanging in the for was a little too much at the beginning and I ate the first one with my eyes closed. They don't taste bad. Their meat is similar to the one of the mussels, but a little harder. If you think you won't be able to eat them after you see them, but still want to try, you can get cream of minced snail meat with butter and herbs.
How much does it cost?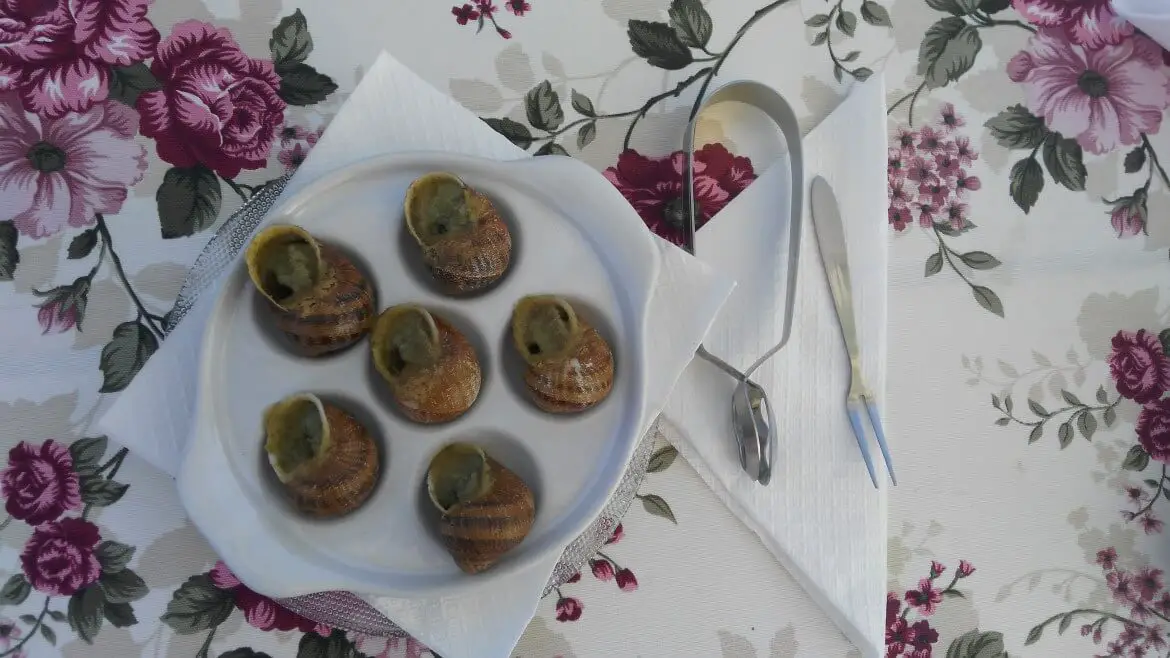 A farm visit costs 3 leva per person, but if you are a client of the restaurant, it is free. At the restaurant, the prices are affordable. Six snails with butter and herbs cost 5.4 leva. A glass of homemade elderberry juice costs 2 leva. It seemed more convenient for us to buy a plate of snails, as we also wanted to taste them anyway. A leva is 0.5 euro.
If you want to extend your stay on the Bulgarian seaside, read my article about Ezerets, Shabla and Tyulenovo for further inspiration.
Have you ever eaten snails? If yes, what was it like? If no, would you try them? Would you consider visiting a snails farm?
Save this article for later!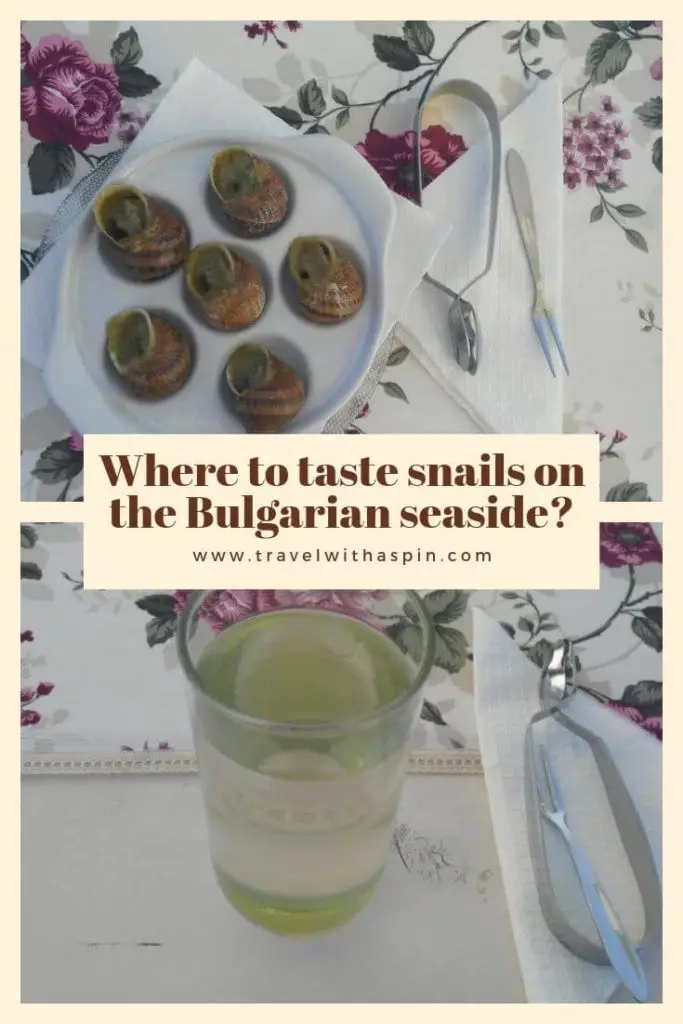 Travel With A Spin contains affiliate links. If you make a purchase through these links, I will earn a commission at no extra cost to you. Thanks for reading!