I've watched Segway tours go by before, but never really thought about enrolling in one. They looked big, hard to maneuver and even a little dangerous for somebody a little too clumsy, but slowly a desire to try one developed. People hopping on them and cruising around looked happy and I wanted to try new things on the road trip.
At the beginning of the trip, I declared I was ready to confront the street poles or the floor just to see what it was like. Then Prague happened and a bike tour that was more than a challenge for me and I didn't wish to confront once again, not only the poles and the floor, but also cars. What if I can't figure out how to balance on it? What if I fall off exactly in front of a car? What if I'll hate it? All these thoughts went once again into my head.
I didn't book any Segway tour until the last city we visited. We woke up tired of walking in a city we hadn't explored enough yet. Suddenly, we decided to give it a chance and headed to the nearest Segway center.
First 10 minutes with a Segway
As we reached the center, there was no tourist in front of it, even if it should have been a group tour. We were about to run away when our future guide welcomed us. He made us feel comfortable and we stayed, under the condition that we would only pay and go on the tour if we could handle them. He laughed and agreed.
Our guide got our Segways ready and loaded into the courtyard. First of all, we had to learn to drive one of these little monsters as far from crowds as possible. The courtyard was the perfect place for this.
It looks hard, but riding a Segway is very easy with a learning curve that takes around… 5 minutes. The machines feel every nuance and movement. Just lean a little forward and it will go forward. Lean to the right and it turns right. In order to stop, lean back a little. All these are micro-movements. In 5 minutes you'll be under the impression that all you have to do is think about where you want to go and it will take you.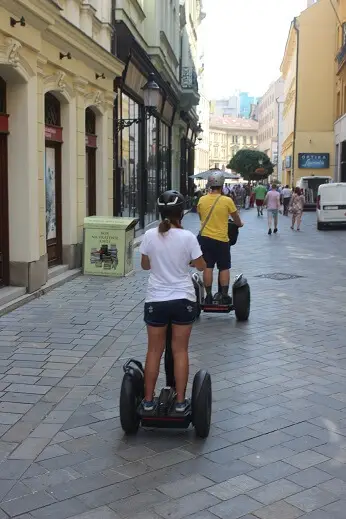 All my questions dissipated and 10 minutes later we were ready to see Bratislava. It was love at first hop. It even felt a little bit like dancing.
The Segway tour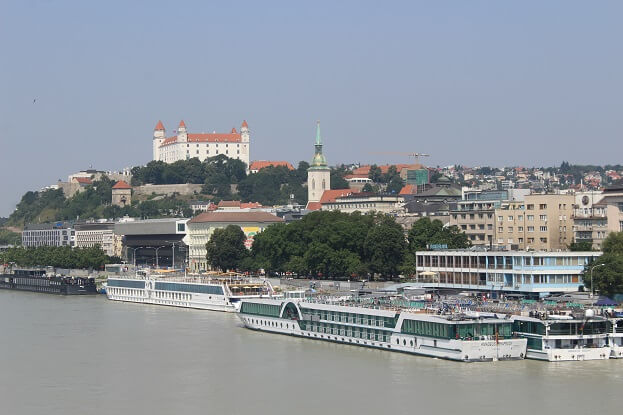 As we drove happily drove along the cycle paths, our guide pointed out the top attractions and buildings, gave us tidbits of information and took snapshots of us as we enjoyed our two hours private Segway tour.
The first part of the tour took us along the Danube and in a park. It was so nice to feel the cool breeze on our faces as we glided. We had no problems riding through the city center and the castle either. The paths were well maintained and there wasn't much maneuvering around holes or bumps. The route avoided roads with much traffic. There were cars, but we didn't feel overwhelmed by the people and cars at all, even when we didn't have cycle paths. I felt much safer on the Segway than on the bike. You have to do so little to control it that it soon becomes second nature.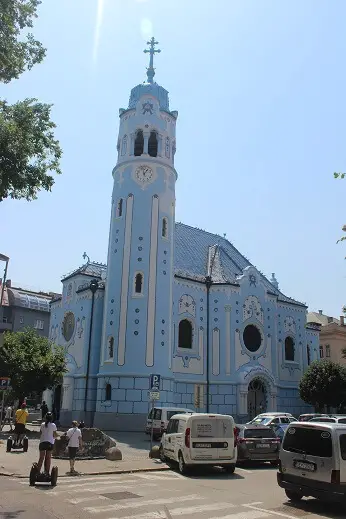 I was initially a bit hesitant about the uphill and downhill paths, but the Segway handled them well. At some point, I got to think that the key to driving a Segway is trusting the machine to keep you balanced.
The end
In just two hours we were able to get used to a new set of wheels and take in the sunny streets of a new city while having a great time. Besides, we walked away knowing a little more about Bratislava thanks to the awesome guide. Two hours was the perfect amount of time to see enough of the city and play around on the machines.
In the end, we got our Segway drivers certificates and are converted. It is pretty much perfect for fun and efficient sightseeing. It never gets boring
Best way to explore a city
Time flies by when visiting a new city. You want to see it all, do it all and eat it all and there is never enough time.
We've been looking for years for the best way to explore a city in a very short time: walking, tourist buses, bike, cruise. Now I'm pretty much sure it's the SEGWAY. It is fast, it is cool, it is fun and you can get to all the same little places that you can by walking. Besides, it is battery-powered, aka eco-friendly. All in one, it rocks.
The only drawback is the price, of course. A 2 hours Segway tour costs 50 euro. However, if we ever go to a city and have little time to explore it or are too tired to walk, we are definitely going to see it by Segway.
What do you need for a summer Segway tour?
If you're ready to give it a try, take on comfortable clothing and shoes. You'll also need a lightweight carry bag with a bottle of water. Put on enough sunscreen and the helmet (you may forget the hat at home this time). Don't forget to relax and smile!
We enjoyed a lot exploring Bratislava on Segway and I highly recommend you try it once, no matter the city. Just dare to combine the fun technology with the joys of traveling. I warn you that it might get addictive. Now I'd love one for myself to use at home.
Have you ever been on a Segway? How was it? Would you like to try?
Pin the article for later!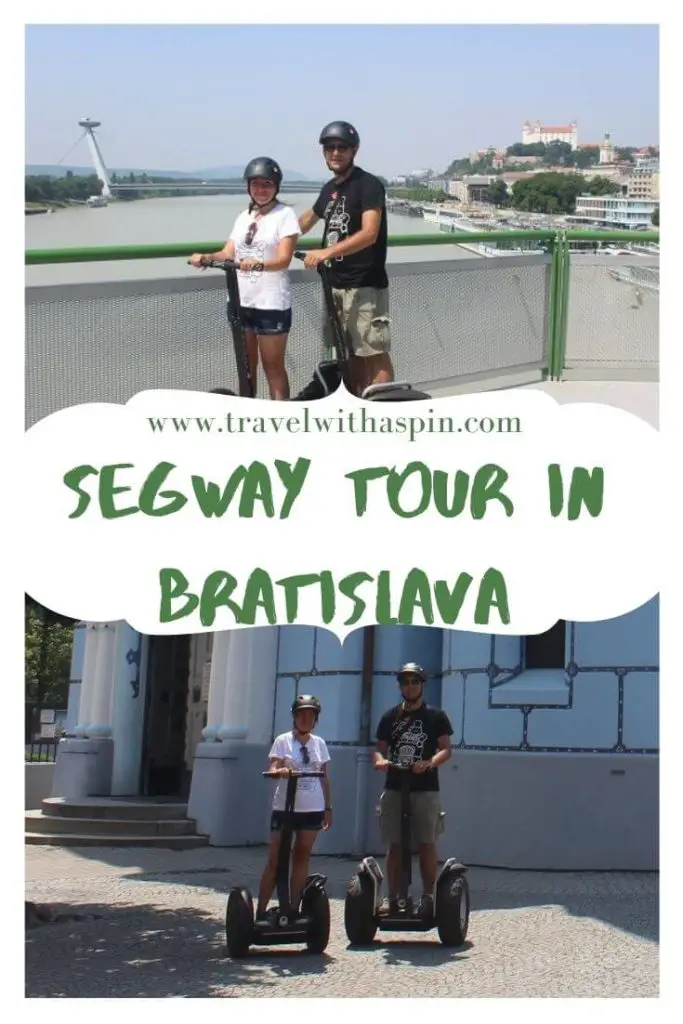 Travel With A Spin contains affiliate links. If you make a purchase through these links, I will earn a commission at no extra cost to you. Thanks for reading!