We grew up listening to stories of prices and princesses living in remote castles, with secret passages and giant dancehalls. No wonder a night in a castle is on many bucket lists. At Zamek Czocha, a castle turned into a hotel, we had the opportunity to experiment and take a look into a long-gone way of life. Not only that you can sleep for a night in a castle, but you also get to explore it on your own terms, from its stone bridge and defense moat to mysterious passageways and a watchtower, that has witnessed far more things than we ever will. Not to mention that it's a real old castle and it's not excluded to meet a ghost, especially as it's supposed to be home to several of them.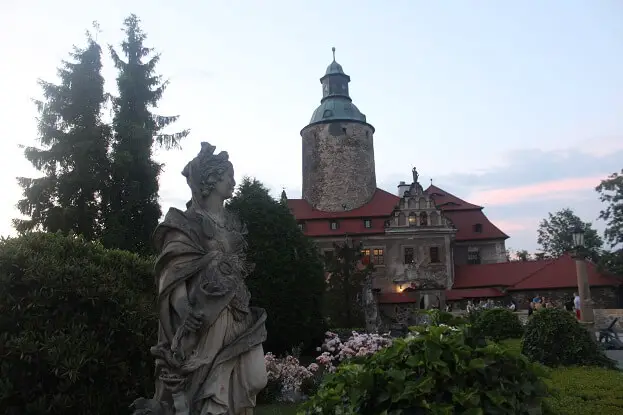 Castle-hotels in Poland
Poland owns many castles full of history and legends, often in wonderful locations. Some of them now offer accommodation in B&B, luxury or self-catering style. For a reasonable price, sometimes even lower than the one of a room in a normal hotel, anybody can rent a room in a 7 centuries old castle-hotel.
Do you like old buildings with thick stone walls, spiral staircases, and secret passages? Do you want to take a glimpse into the past life of nobility or feel like a princess or knight for a few hours? In this case, a night in a castle might just suit your taste. Furthermore, you can relax and enjoy a spa session right there.
Zamek Czocha Castle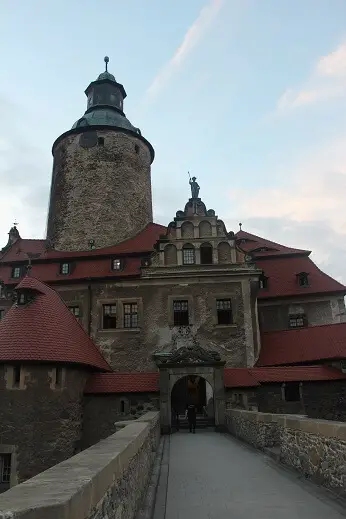 Zamek Czocha is a tiny castle from the 13th century similar in look to the ones in Disney movies. It even has a stone bridge at the entrance, watchtower, torture room and scary stories connected to it. Located in Lower Silesia, in a remote place, on the top of a hill, it offers gorgeous views over Leśniańskie Lake.
Initially, here was the border with Czechia. Zamek Czocha was part of a chain of castles with a defensive role on the river Kwisa. Later, when it was no longer needed as a fortress, it became the residence of local nobles.
Zamek Czocha hotel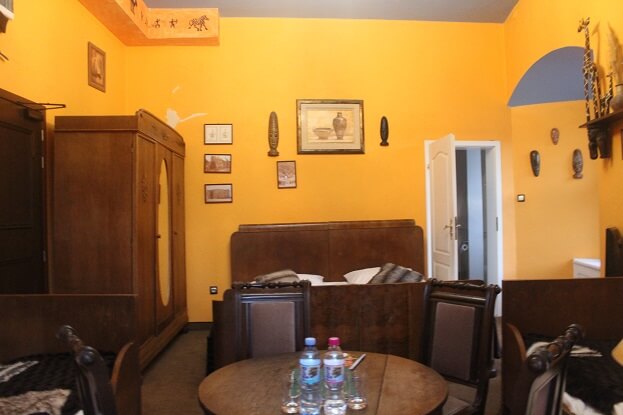 The castle can host simultaneously 125 guests, but also conferences, weddings, and other events. There are 54 rooms, 4 conference halls, a finish sauna, a fitness room, a bicycle rental center, and a traditional restaurant. One, two, three or four persons can share a room. The bathroom can be private or shared. Guests can also choose a thematic room. Decorated with old furniture and custom accessories, they will transport you back in time at once.
Facilities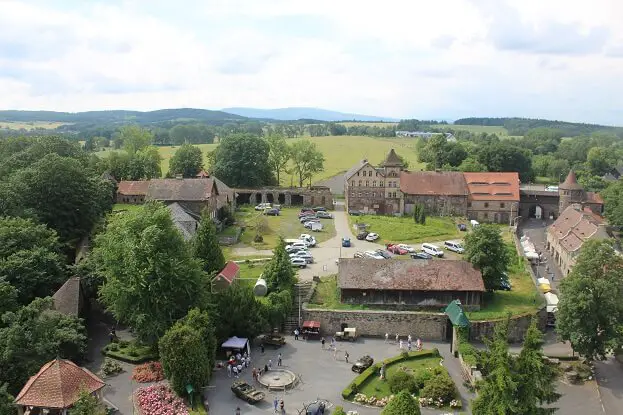 Contrary to what we expected, there are modern era facilities and amenities: a free finish sauna, massage sessions, a fitness room, free wi-fi, TV, souvenirs shop, 24-hours reception, parking lot and a bicycle rental center.
Hotel guests may join the castle tours for free, but they can also discover the castles by themselves, look for ghosts or simply watch the sunset quietly from the top of the tower.
The stylish restaurant on the ground floor offers Polish traditional food for good prices. Breakfast is also served there, diverse and plentiful.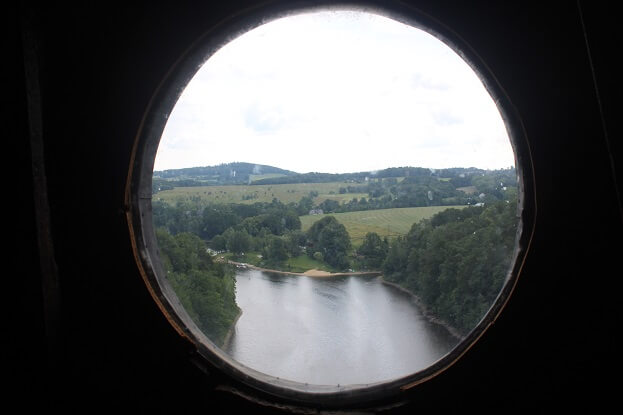 Zamek Czocha is a jewel hidden in the middle of nature. It is surrounded by a beautiful garden, but one can also explore the woods around. The location is ideal to combine a visit to the castle and its spa with hiking or kayaking on the nearby lake.
Pets are allowed, but you'll probably have to pay extra.
Things I liked at Zamek Czocha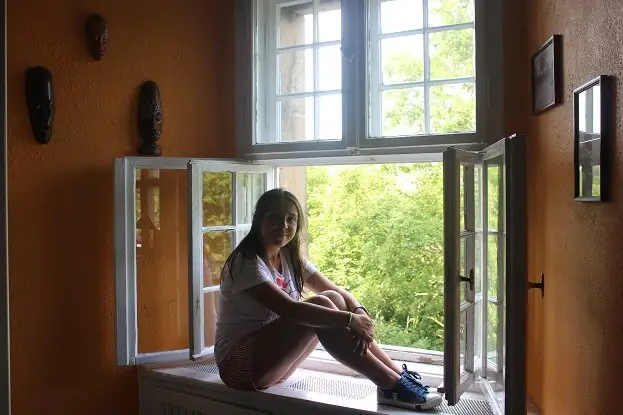 The entire experience. After all, you don't get to sleep in a real medieval castle every night. For us, it was the first time we were allowed to explore passageways and mysterious halls by ourselves. A short but pleasant stay.
The spacious room with large windows and an enormous bathroom.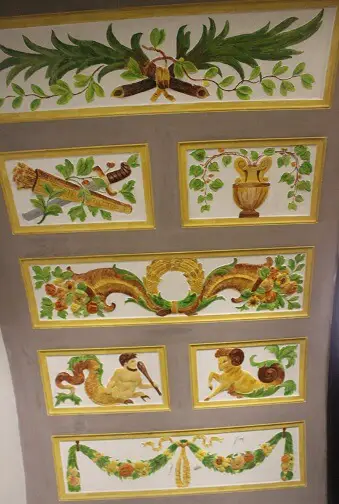 Decent price. Taking into account how old it is, the maintenance costs and the uniqueness of the experience, I can't say it was outrageously expensive. It is worth the 60-80 euro/night for a double room including breakfast.
Good breakfast. We even got delicious pancakes and the restaurant is stylish and with large wooden panels adding to the medieval flair.
Awesome location. It's the ideal place for a couple to spend a relaxing, but active weekend: a nice castle, spa, Polish food, and the beautiful natural area will make the stay there unforgettable.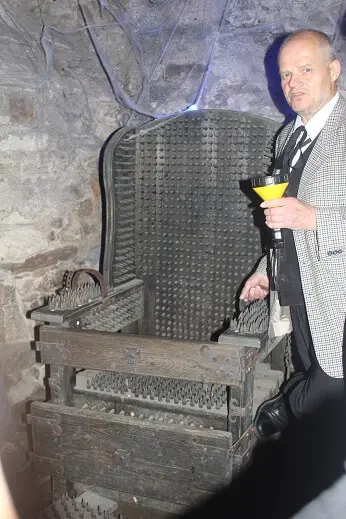 The night tour. You can visit rooms you'd probably not find by yourself, from the underground to the Prince's chamber. The tour is interactive. Three guides play the role of famous ex-inhabitants of the castle. Unfortunately, they only speak in Polish, but you'll get a paper with explanations in English, in order to be able to partly understand. There are also day tours, but we didn't join any of them.
We didn't run into any ghosts. I was a little nervous that I might not be able to sleep, but I slept like a baby.
Things I didn't like at Zamek Czocha
You can't get there by public transport and you have to pay extra for parking. If you don't have a car it's practically impossible to get to the castle and there is no other place around where you could park. It would be more honest from their part to just include the parking in the price of the room. (12 PLN/day = 3 euro)
The girls at the reception don't speak much English and we had some misunderstandings, but they did their best to be helpful.
Even if you do get some modern facilities, you can't make tea or coffee in the room and there is no minibar. It didn't really bother us, but it might be an issue for some visitors.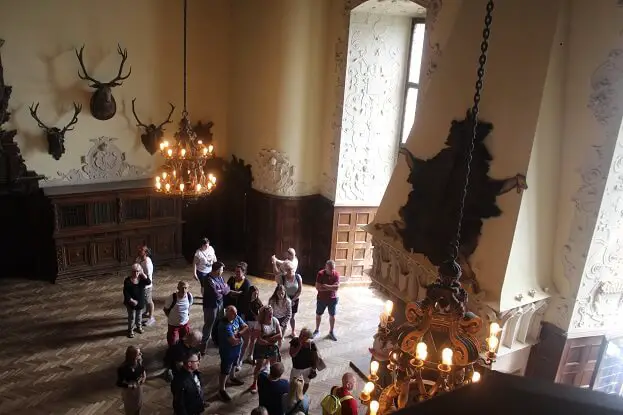 English tours would be the icing on the cake. The guides joked a lot and everyone around seemed to have fun. We would have loved to be able to understand them.
Jaded furniture. I do get that it's an old castle and old furniture is what everybody would expect to find, but it didn't look as 5 centuries old, more like granny time old, low quality and poorly maintained. Also, a real double bed instead of two single ones next to each other would have made the stay much more comfortable.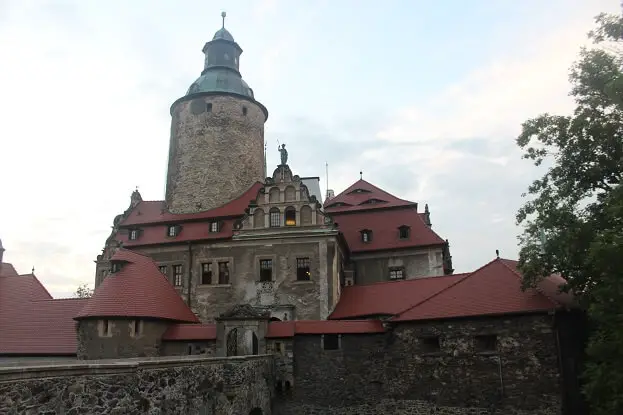 What can you do around?
Besides hiking, kayaking, canoeing, cycling and other activities you can do just outside the castle, nearby are some beautiful towns that deserve your time, like Jelenia Gora and Leśna. But if you struggle to leave the castle, at the very least, you should visit Wroclaw, the town that easily became my favorite in Poland.
In the end, I would go back for sure for a night or a weekend. I recommend the castle with a light heart for the good price-value balance. It's not luxurious, but it will certainly succeed to surprise you in a good manner. You can find it on Booking.
Would you like to spend a night in a castle? Answer in the comments!
Pin the article for later!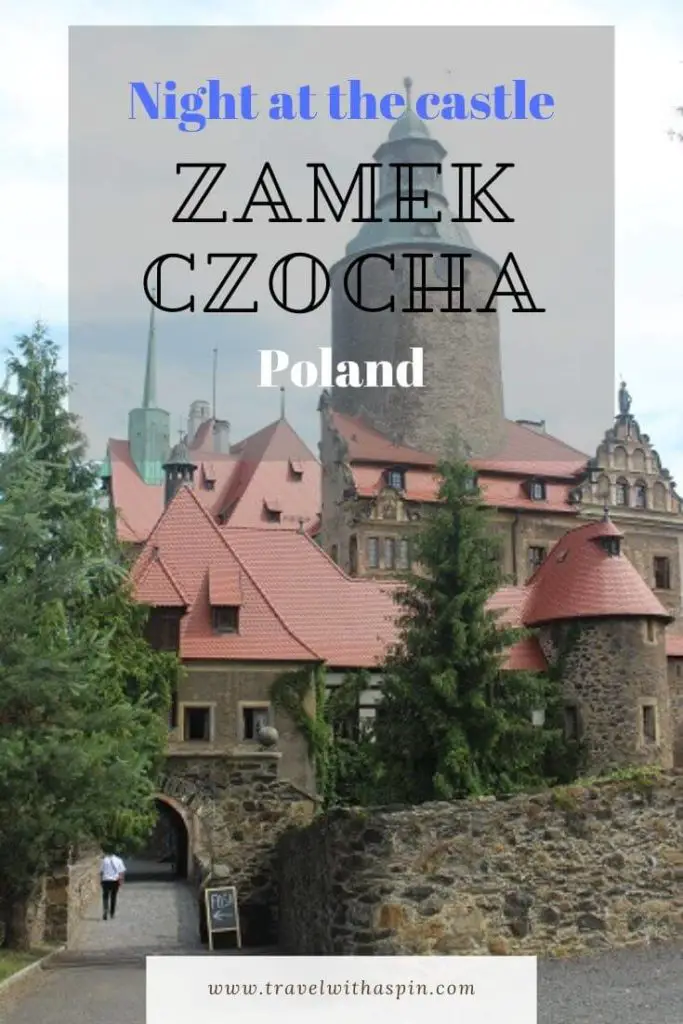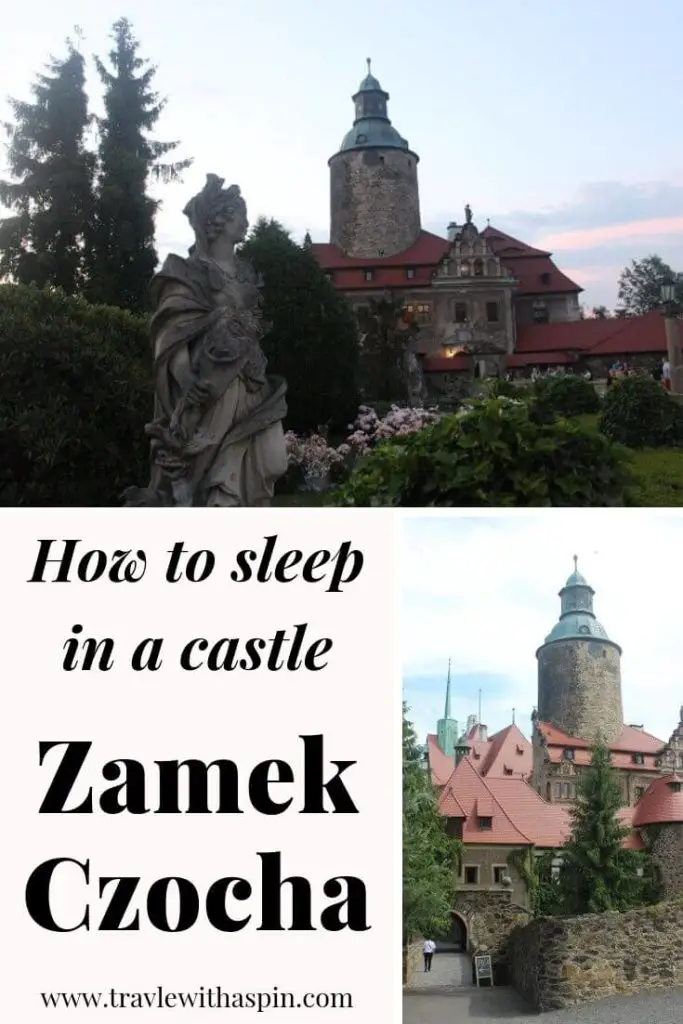 Travel With A Spin contains affiliate links. If you make a purchase through these links, I will earn a commission at no extra cost to you. Thanks for reading!