Croatia has it all: beautiful coastline, amazing lakes and waterfalls, unique culture, fascinating history, stone and marble cities, tasty food and wine. It is hard to beat as an European summer destination. The real issue is not whether to visit or not, but how to manage beach time with adventure, fun, and culture. This country really makes it difficult for its visitors to decide what to leave out.
The best way to see Croatia is by car. You can manage your time better, the roads are great and you will also get some great coastal views. If you don't get there by car, it would be a good idea to rent one. If you worry about the small part of Bosnia and Herzegovina, that you will have to cross in order to get to Dubrovnik, ask at the rental company and you should get a free waiver, as the distance is very small. However, if you want to spend more time in Bosnia and Herzegovina or another nearby country, you will need a green card, for which you will be charged. The itinerary can also be done by bus, but it will take longer and you will not be able to enjoy some of the best coastal views.
Day 1: Zagreb, the capital city of Croatia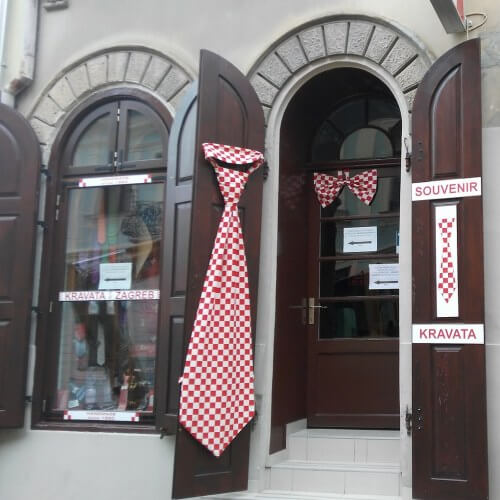 If you just got to Zagreb and feel tempted to head towards the coastal towns, stop. This city is worth your time. It is both a summer and winter destination, as it is also host to one of the most beautiful Christmas markets in Europe. Besides, it is not that crowded, you will not have to fight and punch your way through the city center and the prices are low. In fact, you will notice that, as you go south, the prices will grow more and more. I've spent almost one day in the capital, but I've walked a lot. If you want to wander it at a slower pace, you should stay for two days. You will not get bored.
First of all, you should know that Zagreb has two parts, Upper Town (old) and Lower Town (new). You can take the funicular or the stairs to move between them. Your tour should start in the Main Square, Ban J.Jelačića, the hub of the city, just below the Old Town. Check out the statue in the middle of the square and the fountain. There is also a free tour that starts here at 11 am. It lasts for two hours. I did not get in time for it, but you can try to accommodate it in your schedule.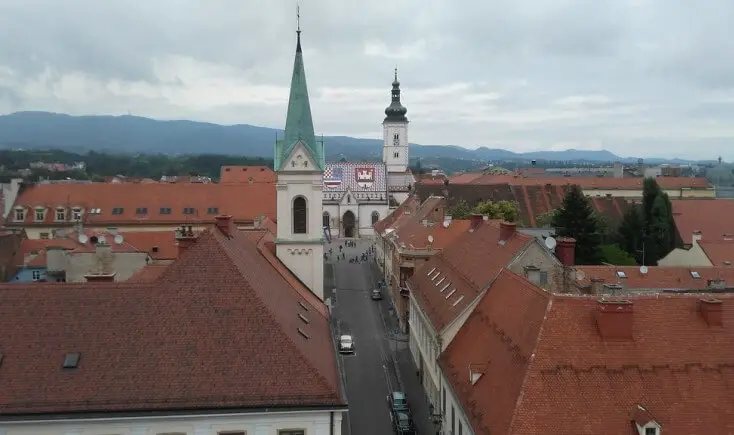 St. Mark's Church is one of the most recognizable buildings in Zagreb, because of its colorful tiled rooftop and my favorite. In case you did not know what the coat of arms of Croatia looks like, here's your chance. It dates back to the 13th century, being the oldest church in Zagreb. On Saturday and Sunday at noon, there starts the Change of Guards. But don't worry if you miss it. You might catch it in another part of the town as it does its tour for more than one hour.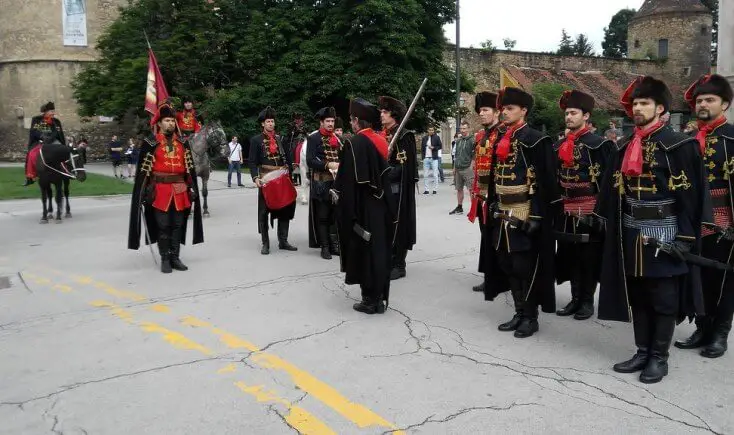 The Cathedral is the tallest building in Croatia. It has a gothic structure and is beautiful outside and inside. Entrance is free. There is an open air market located just outside the cathedral, Dolac. Take advantage of this, get some fresh fruits and souvenirs and observe the daily life of the people.
I'm not a museum person, but there is a one that I do recommend, The Museum of Broken Relationship, one of the few museums in which you will want to take your time and read every "description" of the objects displayed. It showcases mementos and artifacts of failed relationships and the stories behind them. Some stories are funny, some touching, some incredible.
Day 2: Zagreb-Rastoke-Plitvice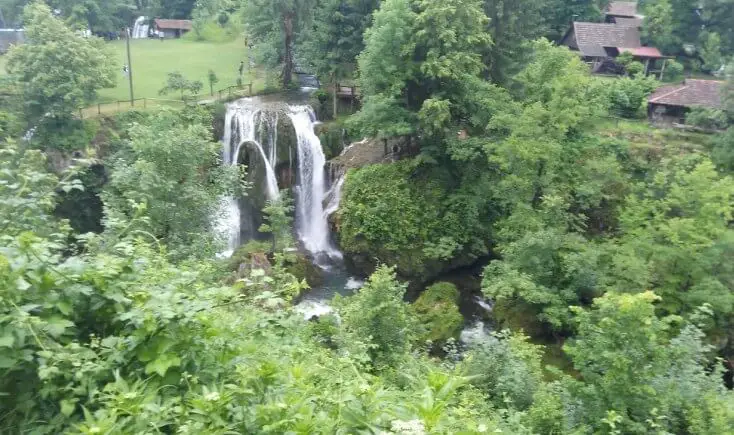 No trip to Croatia is complete without a visit to at least Plitvice or Krka, two of the most beautiful national parks in Europe. If you have enough time, I would recommend both of them. Plitvice Lakes can be easily reached overland from Zagreb, but do not hurry. Enjoy a little more of Zagreb in the morning, as there are so many things to do and see in this city. Head towards Plitvice Lakes in the afternoon. I will take about 2 hours and a half to get there by car. About 30 km before you get to Plitvice, next to the main road, you will see Rastoke, a small village, also known as the little sister of Plitvice.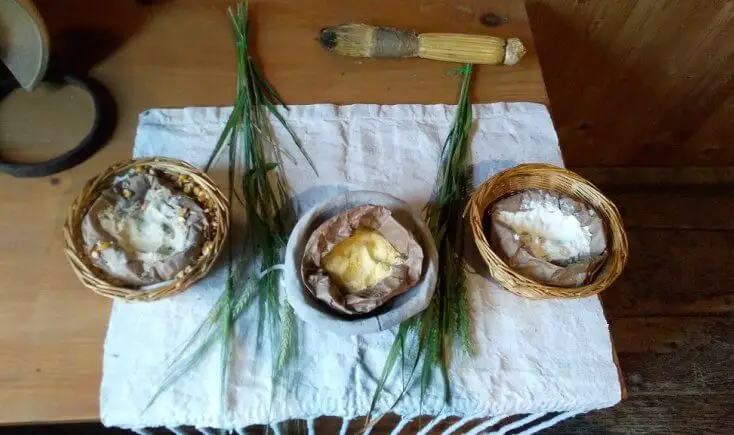 The houses and watermills there have been built at the end of the 19th century over small waterfalls created by the Slunjčica river as it flows into the Korana river. The entire place hangs on the edge of a deep canyon. Do not think twice and stop here. The open-air museum and inhabited little village will exceed your expectations and this beautiful place is not all over the Internet yet. Just make sure it is not Tuesday, as it will be closed. In the evening, find accommodation as close to Plitvice as your budget allows and visit it in the early morning when it is less crowded yet.
Day 3: Plitvice-Zadar
You can't help but be charmed by the amazing Plitvice National Park. It's no wonder that it has UNESCO world heritage designation and photos taken there have flooded Instagram. The views of the rapid waterfalls and the turquoise lakes are breathtaking. The park is huge. There are two parks, in fact, the Upper Lakes, the one with the most beautiful waterfalls, including Big Slap, the highest of them all and the Lower Lakes, with smaller waterfalls, but wonderful colors of turquoise and teal.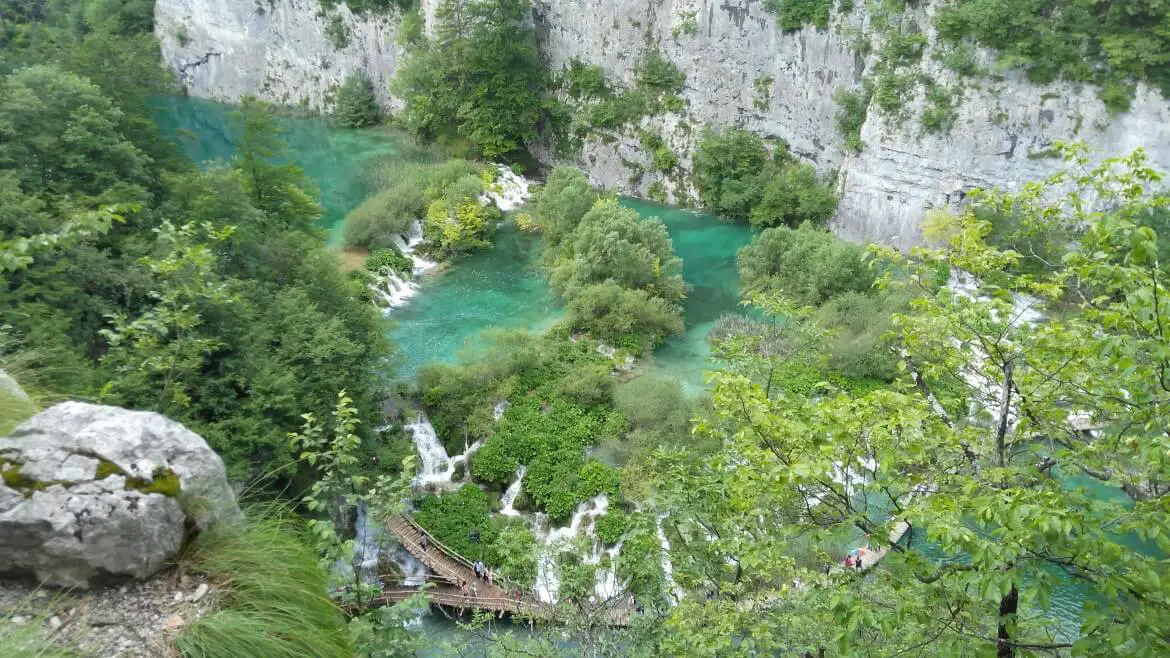 The transport inside the park, by ferry or mini-train is included in the ticket price. A visit to the Plitvice National Lakes takes about 6 hours, or maybe more. Remember to put on sports shoes, as the paths are quite slippery and a blouse or a light jacket, even in summer, as it can be a little chilly in the woods. Pack some water and snacks as the food offer is limited. You are not allowed to swim in the lakes in this park, but hold on, in two days you will be nicely surprised, if this is what you dream about.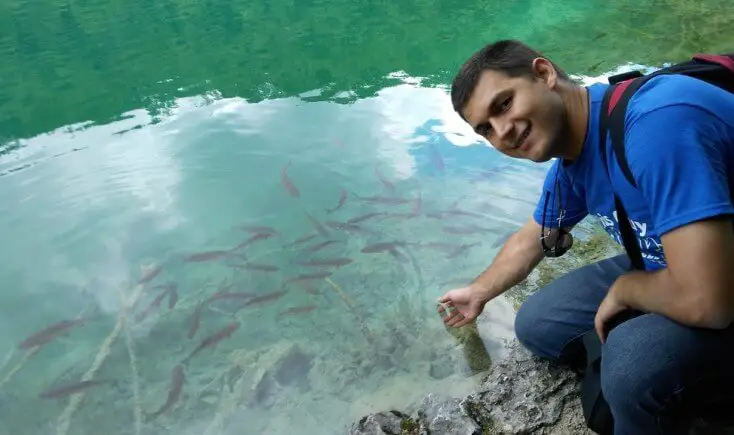 After enjoying the beautiful nature in the park, get back to urban life and continue your trip with Zadar.  It should take you less than two hours to get there. I did not expect much from this city, but it was surprisingly nice to visit. It is not nearly as touristic as Dubrovnik or Split, but it has a gorgeous old town with Roman ruins, a tower to climb, pretty squares, old fountains and cobblestone streets so smooth that you could almost ice skate on them. The pastel colors are pleasant to the eye and a nice touch after the green and blue of the lakes.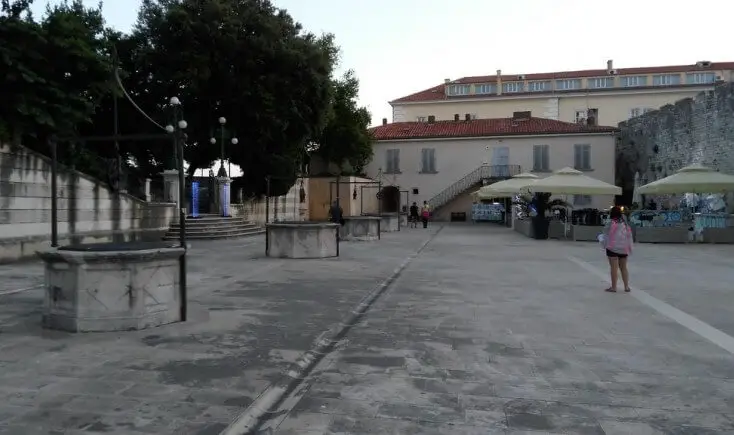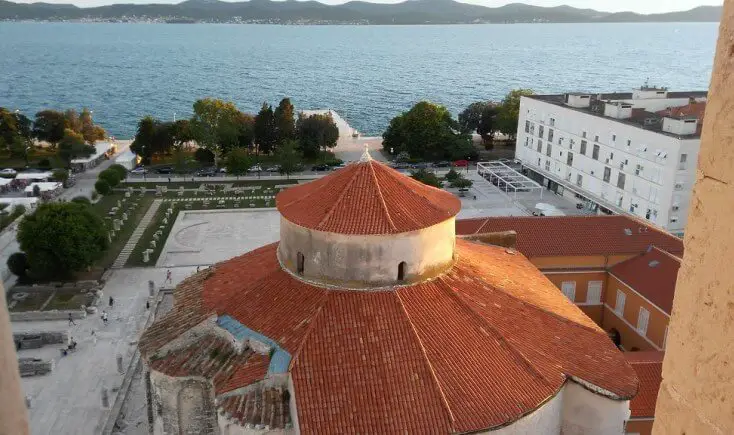 Look for the Roman Forum, The People Square, Kalelarga, the largest street in the old town, the Square of the 5 fountains, the walls of the city and the Queen Jelena Madije Park, the oldest in Croatia. In the evening, go for a walk on the seafront and see two works of art of the city: the Sea Organ, a massive musical instrument powered by the waves of the sea, and the Greeting to the Sun, a giant panel powered by the sun. There is no beach in the old town, but you can ride by bus for 10 minutes to Borik, a nice beach.
Day 4: Zadar-Nin-Sibenik
After you decide to leave Zadar, probably in the afternoon, I recommend you to make a short detour (about 20 minutes) and visit Nin, a lovely town perfect for a stroll and a little time on the beach. You can't help but fall in love with Nin. It is a town full of history, nice houses, paved streets, flowers and some of the not so many sandy beaches in Croatia.
The old town is on a 500 m broad islet linked with the mainland by two stone bridges from the 16th century, which makes it small and easily walkable. In short, Nin was a nice discovery that should not be missed. If you need more reasons to visit it, you can find them here.
I recommend you not to hurry towards the well-known Split and Dubrovnik and see a little more of the Croatian coast. As the next main stop, I suggest Sibenik. On your way, you can also stop in Briševo, a small farm with about 100 donkeys. If you have children with you, they will be overjoyed. Sibenik was a surprise, a town I had not read anything about before visiting. I badly assumed it was only a stop along the coast close to Krka, that just happened to be home of St. James Cathedral, listed as UNESCO World Heritage.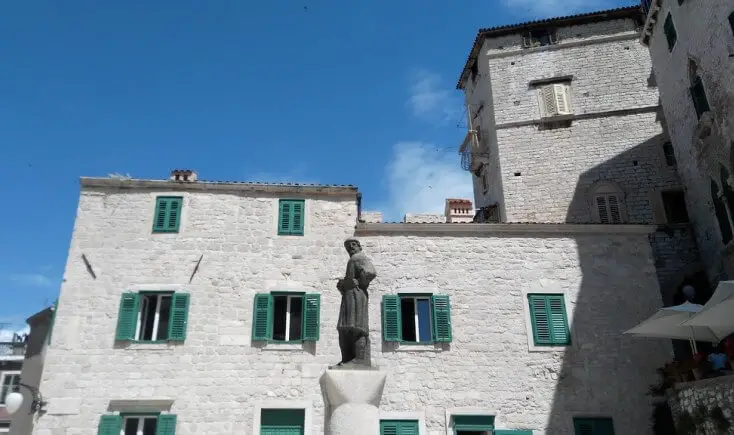 But this town certainly has its je ne sais quoi that makes you want to stay more.  It is the oldest Croatian city on the Adriatic coast and was ruled by the Venetians between the 15th and the 18th century. You can still see this in the architecture of the old city center. All houses are made of grey stone with green doors and shutters. They seem built inside the city walls. This has made Sibenik a city unlike any other in Croatia. The perfect way to explore its narrow streets is on foot.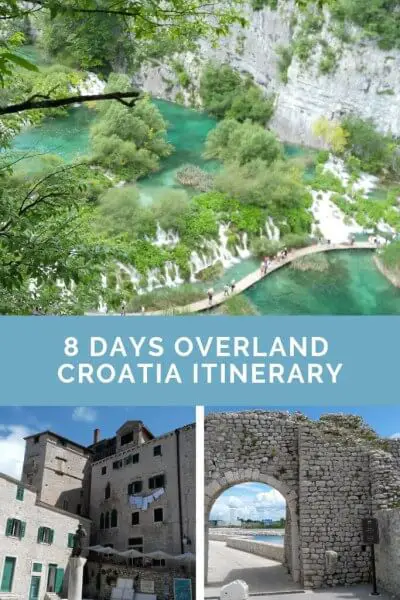 We used Airbnb and Booking in order to find accommodation for our road trip. You can get a 40$ discount on your first room by using the link below.
Stay tuned for Part 2 of our itinerary in Croatia!
Travel With A Spin contains affiliate links. If you make a purchase through these links, I will earn a commission at no extra cost to you. Thanks for reading!